Take an Additional $10 Off AC Kits. Use Coupon Code ACKIT10

Your Search for the Perfect BMW Brake Disc Rotor is Almost Over!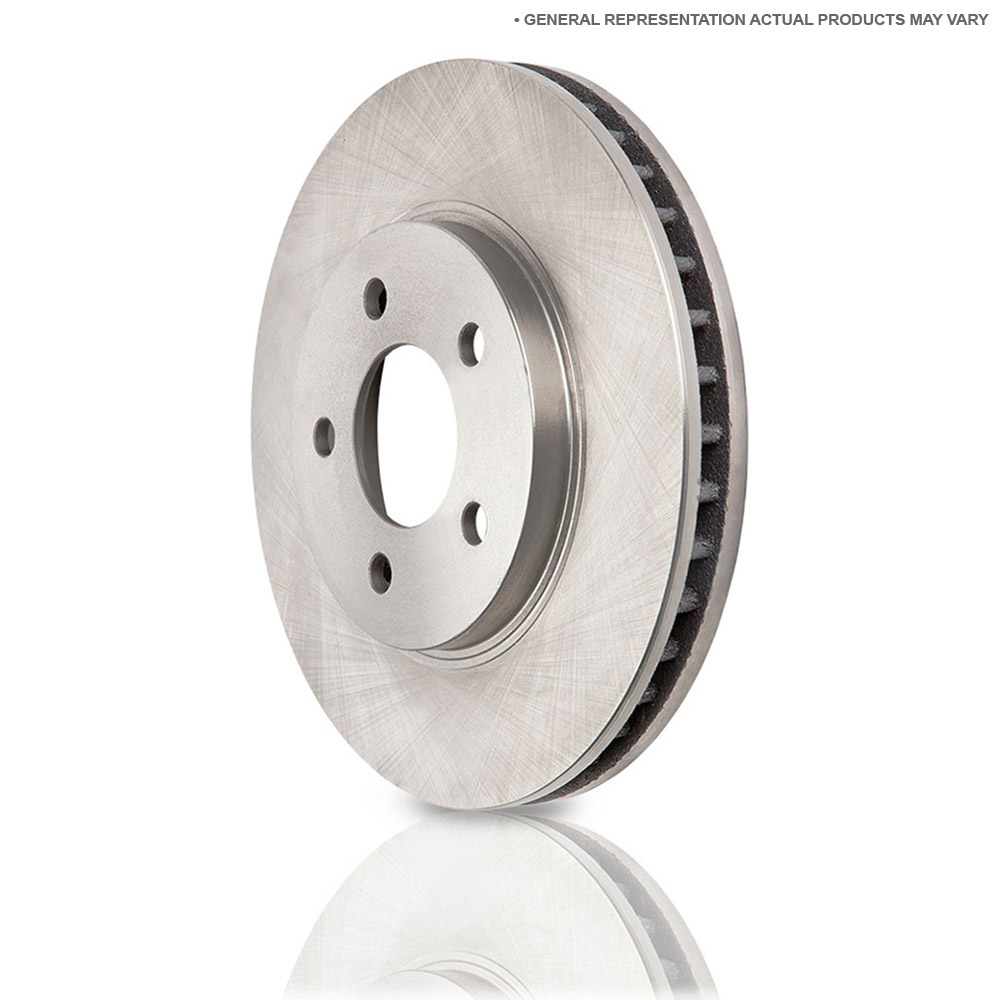 BMWs are regarded as one of, if not the best handling vehicles on the road. The motto "The Ultimate Driving Machine" really makes sense here then. What makes a BMW just that are a number of factors. A big factor is the engine, giving great acceleration. Another is the incredible chassis, which can take anything you throw at it. And perhaps the one that is most vital, are the brakes. BMW brakes are considered the industry standard for reliability and performance. However, even they're prone to normal wear and tear.
The brakes are vital because if a car is not moving, it is not a danger to anyone. If it starts moving and can't stop, that's when things get scary. That's why it's important when doing regular maintenance to check the rotors, as they may be worn out and need replacing. If they do, we offer a variety of BMW brake rotors for every model and year.
Whether it's a 3-series sedan, a luxurious 5-series, or even an X5 or X6 SUV, you can find every kind of BMW rotor at our store. All of them are made of the finest material available and are built with the highest quality possible, ensuring they don't fail. That's why we choose to stand behind our products, and offer them with a 1 Year Unlimited Miles Warranty. So that you, the customer, can not only be satisfied, but enjoy your car every time you go for a drive, knowing that when you hit the brake pedal, it's going to work as it should.
As for the rotors themselves, most cars come with solid rotors which are more than capable of enough stopping power. They provide the greatest surface are and act as a great heat-sink, absorbing the heat generated when a car is braking. When looking for more however, you might want to check out drilled and slotted brakes, as they offer greater breaking performance and the same usability as solid ones.
Slotted rotors have grooves in them to help the built up gases between the rotors and pads dissipate. They also enable the heated up rotor a much faster heat dissipation and keep them cooler overall. This type of rotor however is prone to a bit more wear than your normal solid rotor, as it offers a massive improvement over a solid rotor. To get the best out of both worlds, we also offer drilled as well as drilled and slotted rotors. These offer the same amount of performance and heat dissipation without sacrificing reliability and usability.
In the end, it comes down to what you prefer. If you're just looking for replacement BMW Brake Rotors, look no further. Same goes for slotted and drilled rotors. Our assortment of BMW brakes is huge, and we offer other parts for BMWs, such as brake drums, brake pads, and entire brake disc rotor sets. For additional instructions on how to install them, our site even has a section with instructional videos.