Take an Additional $10 Off AC Kits. Use Coupon Code ACKIT10

Your Search for the Perfect Cadillac Air Intake Performance Kit is Almost Over!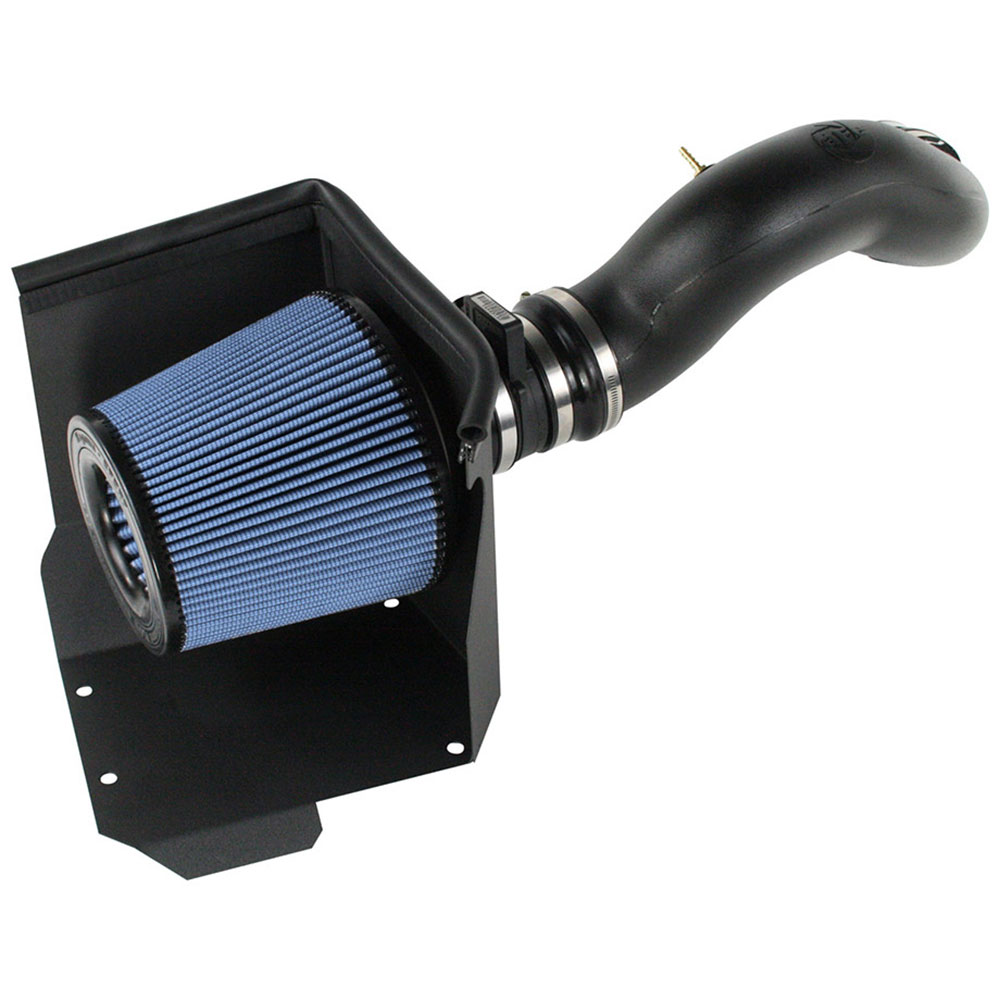 Cadillac is one of the oldest automobile brands in the world, second only in the United States to Buick. It was established in 1902 and is the maker of luxury vehicles. Your Cadillac has been your dream car since you were a child. Now that you finally have your hands on one you want to make sure it has all the best modifications to improve its function. The first thing you did to improve the function of your Cadillac was to install a Cadillac air intake system.
The function of an air intake system is to allow air to reach your car engine. Oxygen in the air is on the needed ingredients for the engine combustion process. An air intake system has three main parts: air filter, mass flow sensor, and throttle body. It is located directly behind the front grille and draws air through a long plastic tube going into the air filter housing. This will then be mixed with the vehicle fuel. After this process air will be sent to the intake manifold that supplies the fuel/air mixture to the engine cylinders.
There are three types of air intake systems to choose from: a stock air intake, cold air intake and short ram air intake. A stock air intake is the one included in vehicles that come straight from the dealer. They tend to have multiple beds that muffle the sound of the engine and use paper filters to capture fine particles that can damage the engine. A cold air intake works by drawing cool air from outside and into the vehicles engine. It has minimal bends and a long duct with access to cool air, which allows cool air to flow through the engine. This mean less heat and fuel required from combustion. The short ram air intake sucks in large amounts of heated engine within the engine to help in efficient combustion.
A good Cadillac air intake system will allow clean and continuous air into the engine, which will achieve more power and better mileage for your car. Some other benefits that can be added by installing Cadillac air intakes systems are more effective filters that do a good job in trapping particles that can damage your engine, enhancing the sound for those of you that enjoy the powerful roaring sound of a car engine. If you are not one fond of the noise then no need to worry because you there are intakes that muffle out the sound. The last benefit to the a Cadillac air intake system is that your Cadillac will have a better overall performance by increasing efficiency, speed, power and sound.
You have started to notice that the air intake system you had installed was not the right fit for your Cadillac so you will need to get a Cadillac replacement air intake. We are here to help you with all your air intake needs. All our air intakes are guaranteed to fit so you will not run into the same problem as before. Contact us today to get the right Cadillac air intake system!