Take an Additional $10 Off AC Kits. Use Coupon Code ACKIT10

Your Search for the Perfect Chevrolet Performance Muffler is Almost Over!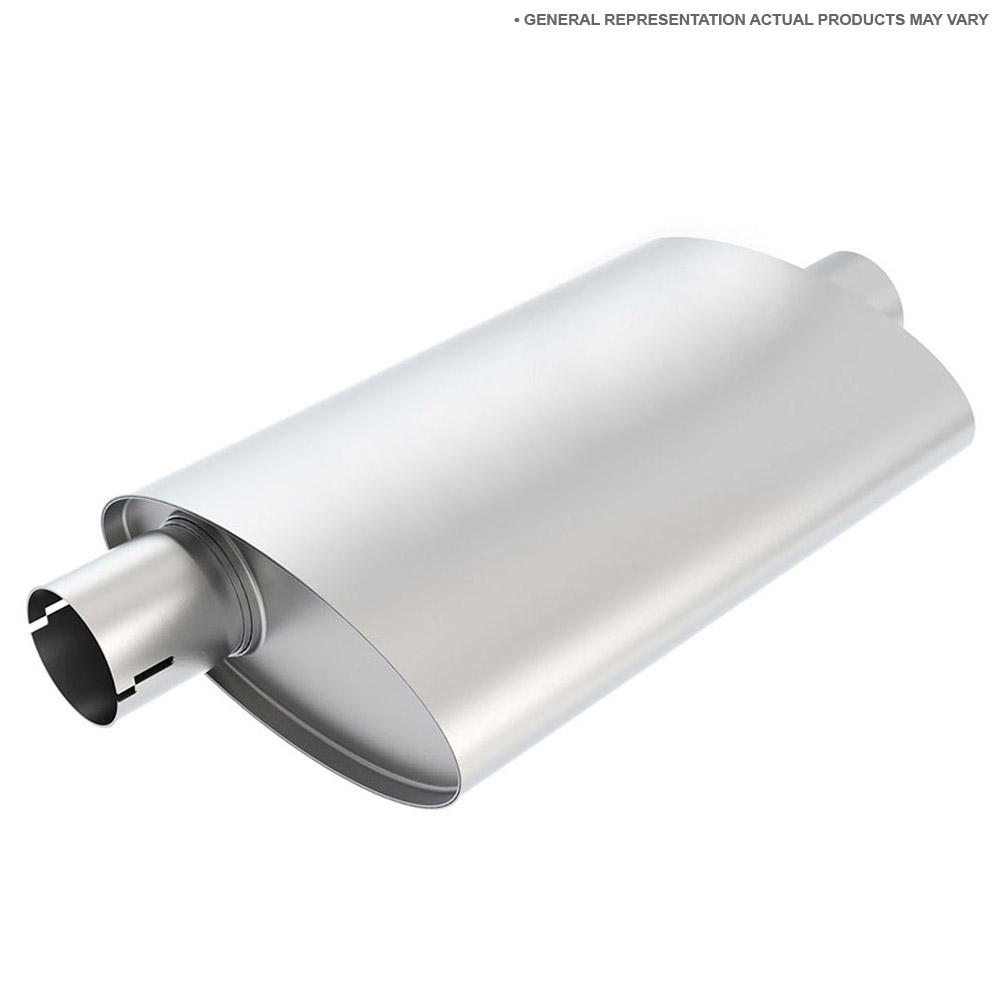 Have you ever heard a car without a muffler? They are loud, monstrous machines that are quite unpleasant to be around. It is amazing how important this piece of the exhaust system is to what we know the present-day car to be. When you are looking at your Chevrolet vehicle, you can be appreciative for the Chevy Muffler and the role it plays with your satisfaction with your current vehicle.
When analyzing all the Replacement Exhaust Components in your Chevy vehicle, the muffler might have what you consider both positive and negative aspects to the overall experience of the car. As we mentioned earlier, the muffler's primary job is to muffle the sound of your engine. If for some reason your Chevy Muffler were to break or stop functioning, you would certainly notice the loud sound coming from your engine without it. If you were to need a Chevy Replacement Muffler, we got your covered. We carry thousands of parts for hundreds of makes and models, if you do not find it on our online catalog on our website then feel free to give us a call. We have access to many of the top replacement exhaust component suppliers in the world and can source the part from them.
The Chevy Muffler may not be the most glamorous repair for your vehicle but for some, a performance muffler is. Have you ever had that car guy friend whose car is annoyingly loud whenever he wants it to be? That is because he has an aftermarket performance muffler. The way this works is that the standard Chevy Replacement Muffler, when muffling sound, actually decreases the performance of the vehicle in terms of air flow and efficiency. Car enthusiasts and self-proclaimed gearheads do whatever they can to improve the performance of their car, and a muffler is an easy and somewhat cheap modification to make.
Chevrolet, the American car manufacturer of iconic models such as the Camaro, Silverado, and Corvette is known for its pure American muscle. Chevy has always been popular amongst gearheads because of their ease to work on and their longevity. This is why the Chevy Muffler is a popular part sold here.
Mufflers are composed of an inlet pipe, a resonator chamber, perforations and an outlet pipe. The air goes in through the inlet pipe, is muffled in the resonator chamber by going through the perforations and exits through the outlet pipe. The resonator chamber actually has a specific volume of air that has a specific length and is calculated to produce a wave that cancels out a certain frequency of sound. The science behind how this works is really interesting, but we can leave that for another conversation as it basically requires a whole other essay to explain.
If you feel that you can hear car's engine more than you used to than it is likely you need to a new Chevy Replacement Muffler. We also carry performance mufflers for your Chevrolet. Contact us for more information and we would be happy to help you get the part you need.