Take an Additional $10 Off AC Kits. Use Coupon Code ACKIT10

Your Search for the Perfect Chrysler A/C Condenser is Almost Over!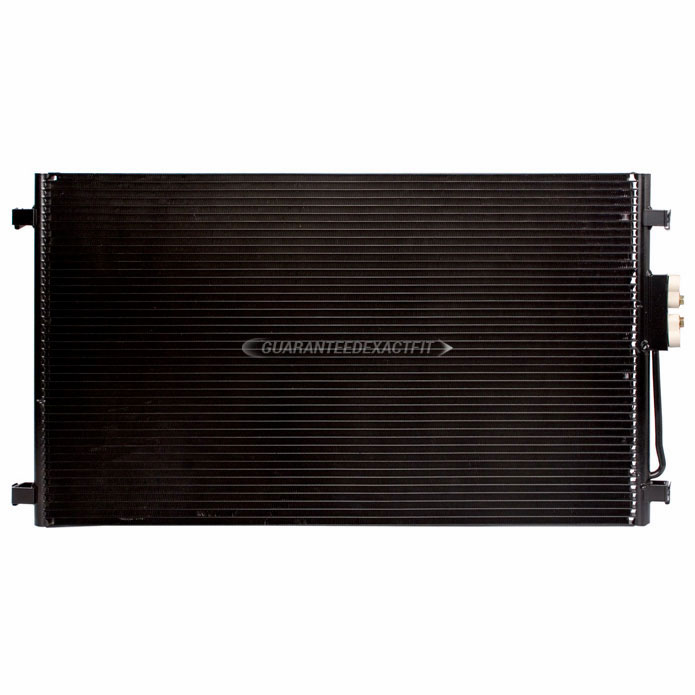 Summer is not too far off; it will be here sooner than you know. Before you know it, you will be outside and enjoying the nice warm weather. Summer is a great time to enjoy the weather, but it isn't as fun when you are stuck in traffic, sweating, and wishing that your Chrysler A/C system was working properly. Your Chrysler A/C system is made up of several parts: accumulator (AKA drier), condenser, compressor, evaporator, orifice tube, receiver-drier, and the thermal expansion value. Each individual part is essential in order for your car to run efficiently. Therefore, it is important to check that all of your parts are damage free and working properly.
Are you turning on your A/C system and feeling warm air being circulating throughout your car, even when it's on high? It is possible that your A/C condenser is damaged or defective. Your Chrysler A/C condenser is a central part in your A/C system. It provides your car with the fresh cool air you breathe when the heat is unbearable outside. It works by removing the heat from the Freon gas, changing the gas to liquid, then transferring this liquid back to the coil in the furnace. If it wasn't for this application, you wouldn't enjoy driving in the summer.
The Chrysler A/C condenser is commonly found outside the fan unit of the A/C system. Because it is placed there, it risks the danger of damaging itself. The risk of it becoming clogged and damaged by road debris is undeniable. Factoring in these risks and the risk of corrosion, purchasing a replacement Chrysler A/C condenser is a reality. There are three common types of A/C condensers: the two cylinder reciprocating piston type, the four cylinder RADIAL type, and the six cylinder AXIAL type. Regardless of which Chrysler A/C condenser you may have, we guarantee a perfect fit to replace your damaged Chrysler A/C condenser.
So unless you enjoy driving in the heat, showing up to meetings and work stressed, irritated, and sweaty. We recommend that you replace your damaged Chrysler A/C condenser as soon as possible. We will have you back on the road fresh, cool, and stress free, because there is nothing worse than driving in the heat. Do yourself a favor and get your car Chrysler A/C system repaired. Once we evaluate your Chrysler A/C system we can effectively determine which parts are lacking and need to be replaced. For questions regarding how to evacuate your Chrysler A/C system please watch this short video.
We offer genuine OEM replacement and premium aftermarket parts at a great reduced price! Backed with our one- year warranty, guaranteeing that your replaced Chrysler A/C system parts will meet and exceed the industry standards. To find the appropriate Chrysler A/C condenser part that will be compatible with your vehicle please click here. We guarantee that you will be satisfied with your replacement parts!