Take an Additional $10 Off AC Kits. Use Coupon Code ACKIT10

Your Search for the Perfect Chrysler Pacifica Wheel Hub Assembly is Almost Over!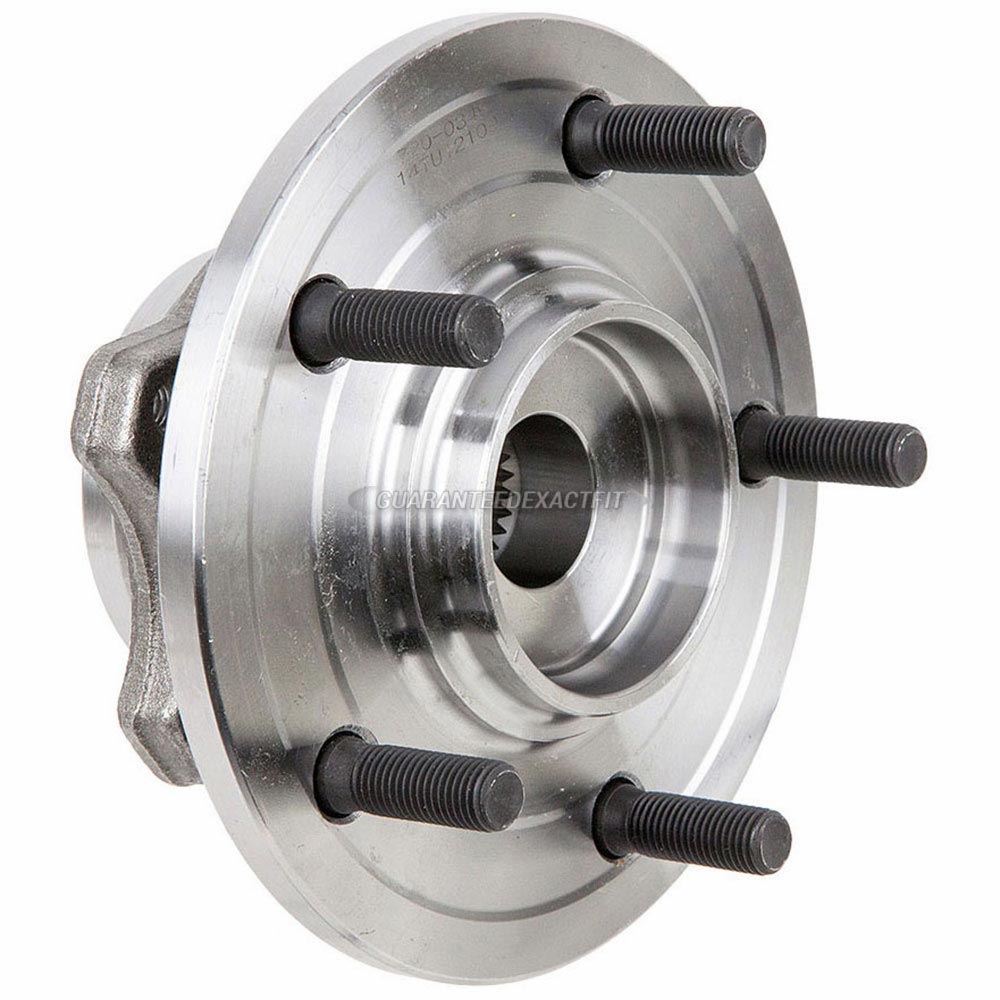 The Chrysler Pacifica Wheel Hub Assembly, a part of the vehicle's suspension system, consists of the wheel bearings, the wheel hub and the ABS sensors. This assembly is located between the brake drums/discs and the wheel axle. The wheel hub assembly plays a crucial role in ensuring the proper handling of your vehicle. The wheel bearings, which consists of a series of metal balls that are housed in a cylindrical casing, keeps the wheel spinning freely with less friction. The bearings and the brake rotors that are bolted to the wheel hub ensure that the wheels stay attached to your vehicle without spinning off the axle. The anti-locking brake system (ABS) sensor monitors the speed of the wheels. A variation in the speed of the wheels causes the ABS computer to activate the anti-locking brake mechanism which prevents the wheels from skidding when the brakes are applied. A whirring or squealing sound when you round a turn is a possible indicator of a defective wheel hub assembly. A fault in the ABS sensor will cause the ABS light in your dashboard to flash. Symptoms of a bad wheel hub assembly should not be ignored, and should be fixed at the earliest.
If you are looking for a genuine Chrysler Pacifica Wheel Hub Assembly, you have come to the right place. At Buy Auto Parts we stock a wide variety of Wheel Hub Assemblies for every car make and model. We have OEM replacements and premium aftermarket parts. Each of our car parts has been tested to meet or exceed industry standards. All auto part orders over $99 will receive free shipping.
Ordering auto parts online has never been easier. To find the car parts you need, just select the right year, make and model of your car on our online catalog. If you encounter difficulties in finding the Wheel Hub Assembly for your Chrysler Pacifica, give us a call and we will find it for you. As we have warehouses all across the country, you can be assured of receiving the ordered parts on time.
Taking care of our customers is our top priority, and our great online customer reviews prove this. To know more about our services and car parts, you can call our toll-free support line at 1-888-907-7225 or email us at [email protected]. Our US-based car specialists are here to answer all your questions regarding our car parts.