Take an Additional $10 Off AC Kits. Use Coupon Code ACKIT10

Your Search for the Perfect Detroit Diesel Engines All Models Turbocharger is Almost Over!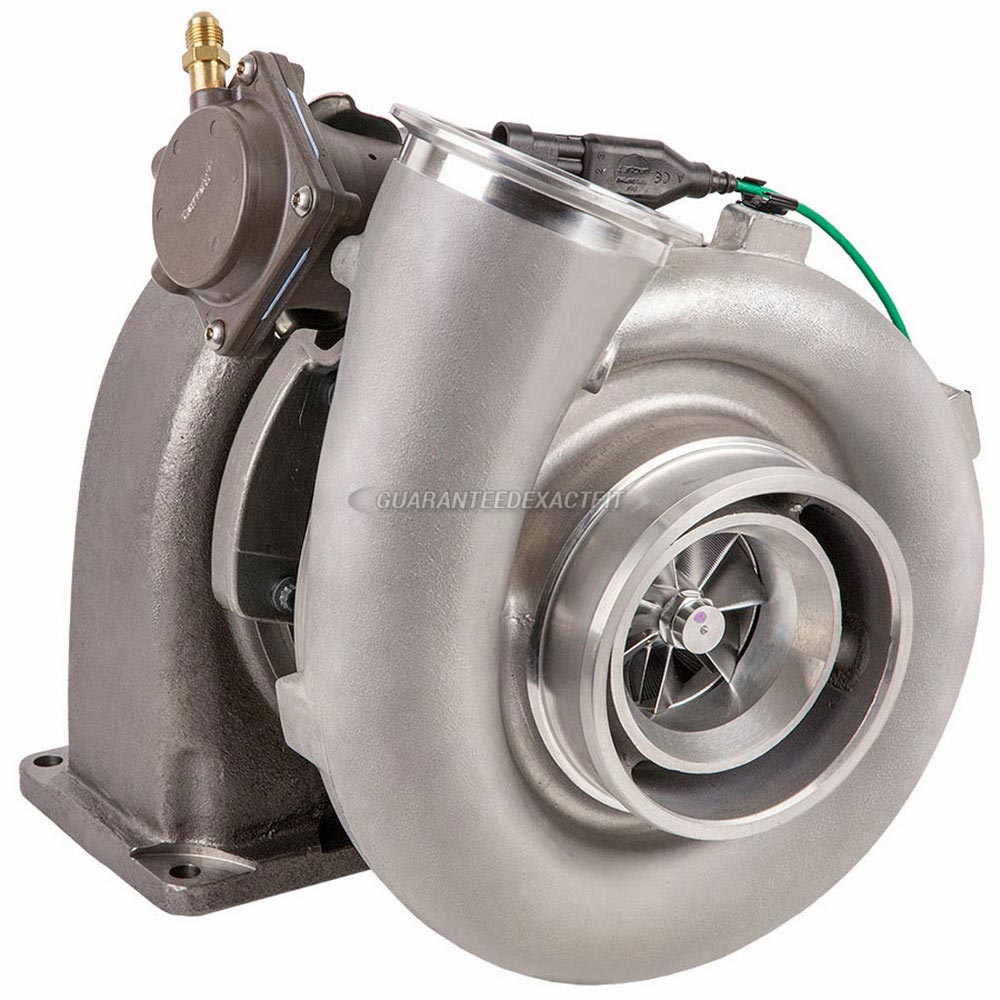 The Detroit Diesel Engines All Models Turbocharger is used to boost the efficiency and performance of the diesel engine. The turbocharger is a forced induction system that increases the engine's volumetric efficiency by supplying it with compressed oxygen-rich air. This makes the engine pack more fuel. The turbocharger maintains the fuel efficiency of your vehicle by recovering the waste gases emitted by the exhaust manifold to turn the turbines of the turbo. A wastegate, which is a solenoid valve, regulates the boost pressure by diverting the excess gases away from the turbine towards the exhaust pipe. The turbines are connected to the compressor through a shaft in the center housing rotating assembly (CHRA). The compressor draws air into its impeller to compress and feed it to the intake manifold. Since the turbo is primarily driven by the exhaust gases, there will be a lag between the gas pedal input and turbo action. To overcome this problem, some vehicles are equipped with two turbochargers of different sizes. The smaller turbo is kicked into action quicker than the other turbo and thus removes the lag.
If you are looking for a high-quality Detroit Diesel Engines Turbocharger, you have come to the right place. Buy Auto Parts stocks a wide selection of OEM replacements and premium aftermarket parts for every car make and model. All our car parts are tested thoroughly and come with a warranty and free shipping!
To view the parts that fit your vehicle, you just need to select the right year, make and model of your car on our online catalog. If you require assistance in finding the Detroit Diesel Engines Turbocharger, feel free to contact our support team. As we have warehouses all across the country, you can be assured of receiving your car parts from the warehouse closest to your location, on time.
Customer satisfaction is our number one goal, and our customers show their appreciation with outstanding online reviews. To know more about our services and turbo parts, call our toll-free support line at 1-888-875-9978 or mail us at [email protected]. Our US-based sales and support teams are here to take care of all your turbo part needs.