Take an Additional $10 Off AC Kits. Use Coupon Code ACKIT10

Your Search for the Perfect Dodge Air Filter is Almost Over!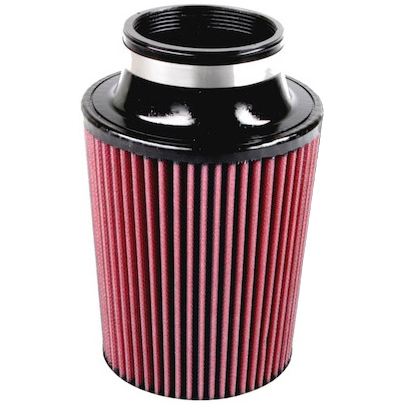 Dodge is a giant in the automotive industry, and produces arguably some of the finest automobiles in the industry. However, even a Dodge is prone to regular maintenance and replacement of parts that tend to wear out. When an air filter gets clogged up, it can't provide the engine with the air it needs to be able to run smoothly and efficiently, so it not only drops in power, but it becomes less efficient as well.
When the time for changing it comes, you'll want a quality product that will last for many miles to come. We offer high quality Dodge air filters, no matter if you're looking to just replace it, or upgrade it. Our shelves are full of OEM Dodge replacement air filters and aftermarket ones. So whether you want to the stock appearance of an original Dodge air filter, or one that offers more power and greater efficiency at the same time, you can be sure you'll find whatever you're looking for in our store.
An engine can be basically viewed as an air pump. The more airflow you have, the great amount of power you can make. Nothing changes a car's performance as dramatically as a performance air filter. Installing other engine performance increasing parts will mean nothing if the engine isn't supplied with enough air to be able to use them to their full advantage. A Dodge aftermarket air filter for your car is a sure and safe way to increase power while not losing any reliability. If anything, an aftermarket air filter generally lasts more than a stock one.
No matter if you want a replacement air filter or a Dodge aftermarket air filter, we have a variety of both to fit every Dodge model. From the Durango or a Grand Caravan, to the mighty Charger and the exotic Viper. It's not just Dodge air filters or Dodge parts in general. We offer almost every part imaginable, and we have them available for just about any vehicle. What's more, our DIY instructional videos can show you how to change them yourself.
Confidence in knowing you made the right choice and bought the product is key. We believe in satisfying the customer and every need, and want to make sure that we can establish a long lasting relationship for years to come. That's why we only offer parts of the highest build quality at affordable prices. For peace of mind, our products come with a 1 Year Unlimited Mileage Warranty, as we want to make our buyers sure that we stand behind every product we sell.
With all this information about Dodge Air filters and the difference between a stock air filter and an aftermarket one, and the benefits and characteristics of both, you should be able to choose the right product for your car. Remember, there is always more than one option out there for you. Do not settle with a part simply because your mechanic commands it. Sadly, they usually have personal interests in mind when trying to sell you parts.