Take an Additional $10 Off AC Kits. Use Coupon Code ACKIT10

Your Search for the Perfect Dodge Drive Axle Front is Almost Over!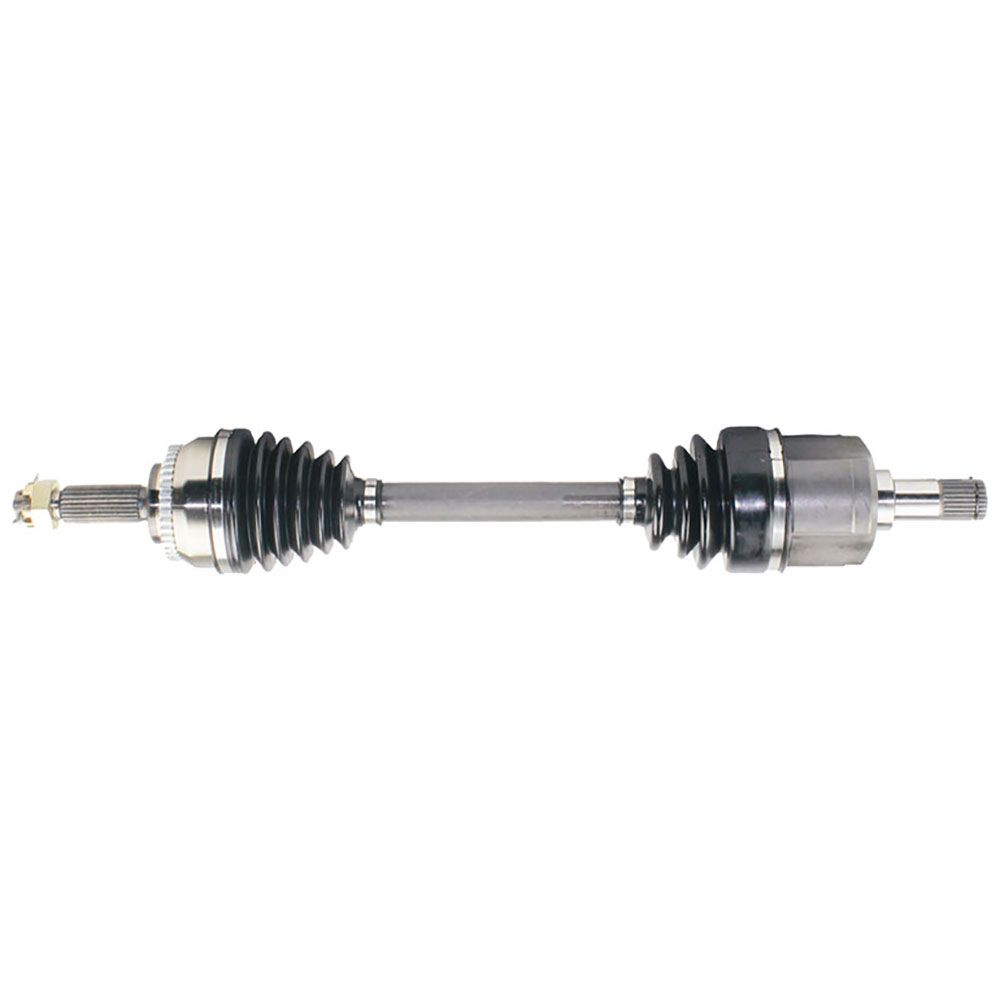 Dodge Drive Axle Front
Your Dodge is built to be a reliable and durable vehicle. However, even the best of the best break down or require proper maintenance from time to time. Dodge trucks, for example, are built to handle heavy duties. To carry these hefty responsibilities, they rely a lot on their front and rear axles, as well as their drive shafts to deliver their power. We offer quality spare parts and upgrades to your Dodge Front Drive Axle and Rear Drive Axle to keep you easy on the road while achieving maximum performance.
We produce high-quality front drive axles, rear drive axles and drive shafts for all Dodge trucks and Dodge cars. It doesn't matter whether you are improving performance or upgrading for a sporty feel. The axle replacement is stress-free since our aftermarket parts are designed to be of the right fit. The Drive Shaft is an important component of the drivetrain, and it also needs care and maintenance. Although, it is not easy to break a driveshaft, it may occur nevertheless. If your Dodge's axle and Drive Shaft joints wear out due to friction, they will need to be replaced with our aftermarket OEM parts.
The front and rear drive axles are different. And so are the front and rear drive shafts in four-wheel drive vehicles. Axles have various associated components including CV axle seal, CV boot kit, differential, wheel bearing, and hub assembly. The front drive axle gets torque from the differential, which also receives torque and power from the Drive Shaft. You can choose to buy individual components or the unit as a whole. The Drive Shaft comprises several components too. It transmits torque and power along the drivetrain between the gearbox and the differential to the axles and finally to the wheels. Both the axle and drive shaft are subject to shear stress and torsion resulting from the load of the vehicle.
Dodge trucks are particularly the most prone to damages in their axles and drive shafts. Dodge cars cannot be left behind as people place a high degree of reliability on them, subjecting the cars to extreme activities such as racing. Most Dodge cars have a front drive axle. For the Dodge trucks that are four wheelers, when subjected to extreme terrains, the four wheel capabilities come to great aid. This puts the Dodge front drive axle to stress, and this may lead to a breakage and thus the need for a replacement or maintenance.
If in any case you need a Dodge axle replacement, look no further. We provide high-quality parts for all your Dodge cars and Dodge trucks. Trust BuyAutoParts.com to supply you with the best and affordable aftermarket axles to keep your Dodge up and running all year. Our parts are direct fits guaranteeing you no stress in the replacement process. We also stock thousands of other Dodge parts at wholesale price, including free shipping. We thoroughly test our parts to make sure they are of the ultimate standard.