Take an Additional $10 Off AC Kits. Use Coupon Code ACKIT10

Your Search for the Perfect Ford Cat Back Performance Exhaust is Almost Over!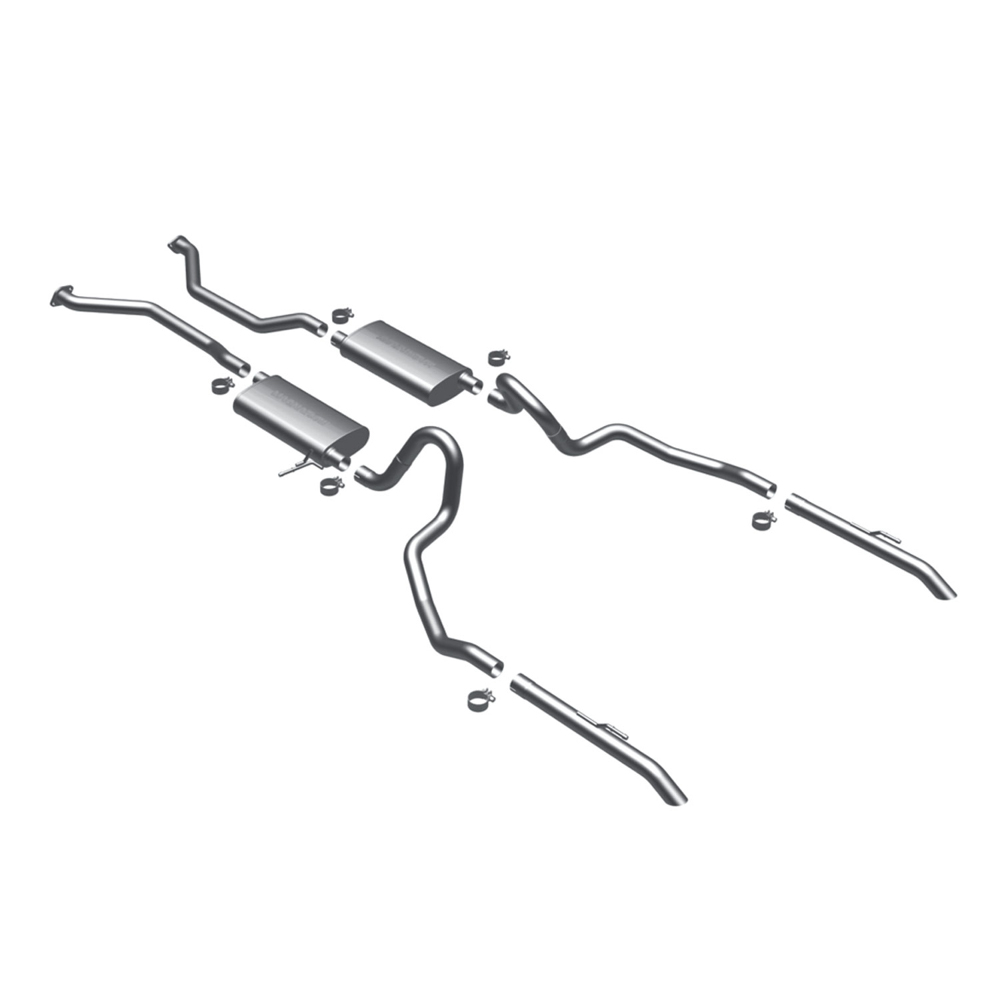 One of the many great things of driving your Ford is enjoying the feel of the power on the road. Driving in comfort, you know that your Ford will always give you the reliability and comfort you need, as well as the safety. But what exactly makes a successful engine system? Well, many things actually! But your exhaust system is one of the more important things to mention and it makes a significant difference in how your engine performs.
Whether you own a Ford truck or family car, these vehicles have one thing in common and that is that they all need an exhaust system to function. We all know that each vehicle has one and one can hear when an exhaust system might need some maintenance but ever wondered why each vehicle must have one. The car's exhaust system is responsible for carrying away gasses that are burned in the combustion chamber that are dangerous and harmful to the environment and humans.
The Ford exhaust system consists of an exhaust manifold, an oxygen sensor, a Ford Catalytic Converter, a muffler and exhaust pipes. The exhaust manifold is attached to the cylinder head and combines each cylinder's exhaust into one pipe. This part are can either be made from steel, stainless steel, aluminum or sometimes cast iron. The oxygen sensor is present in modern cars and is used to monitor how much oxygen is present in the exhaust system. With the information monitored by the O2 sensor, the computer can add or subtract the amount of fuel needed to obtain the perfect mixture to get the best fuel efficiency.
But let's go a step further and take a look at a Ford cat back exhaust. A Ford cat back exhaust system is sure to bring out the power in any Ford muscle car. Beef up your V6 or Mustang in a matter of hours with a Ford cat back exhaust kit from BuyAutoParts.com. Bolt on an easy to install cat back exhaust! Our exhaust kits can be installed by almost anyone. Adding the appeal of extra horsepower and stainless steel makes adding a cat-back a necessity.
Sometimes you need to replace your exhaust system, especially since corrosion can cause damage over time. This means you may need a new Ford exhaust system at some point. Also, when a car only travels for a short trip, the water does not have the chance to evaporate and rusts if the pipes are made of steel. If you are in need of a Ford back cat exhaust system or any other parts and accessories, please don't hesitate to get in touch with BuyAutoParts.com.