Take an Additional $10 Off AC Kits. Use Coupon Code ACKIT10

Your Search for the Perfect Ford Performance Muffler is Almost Over!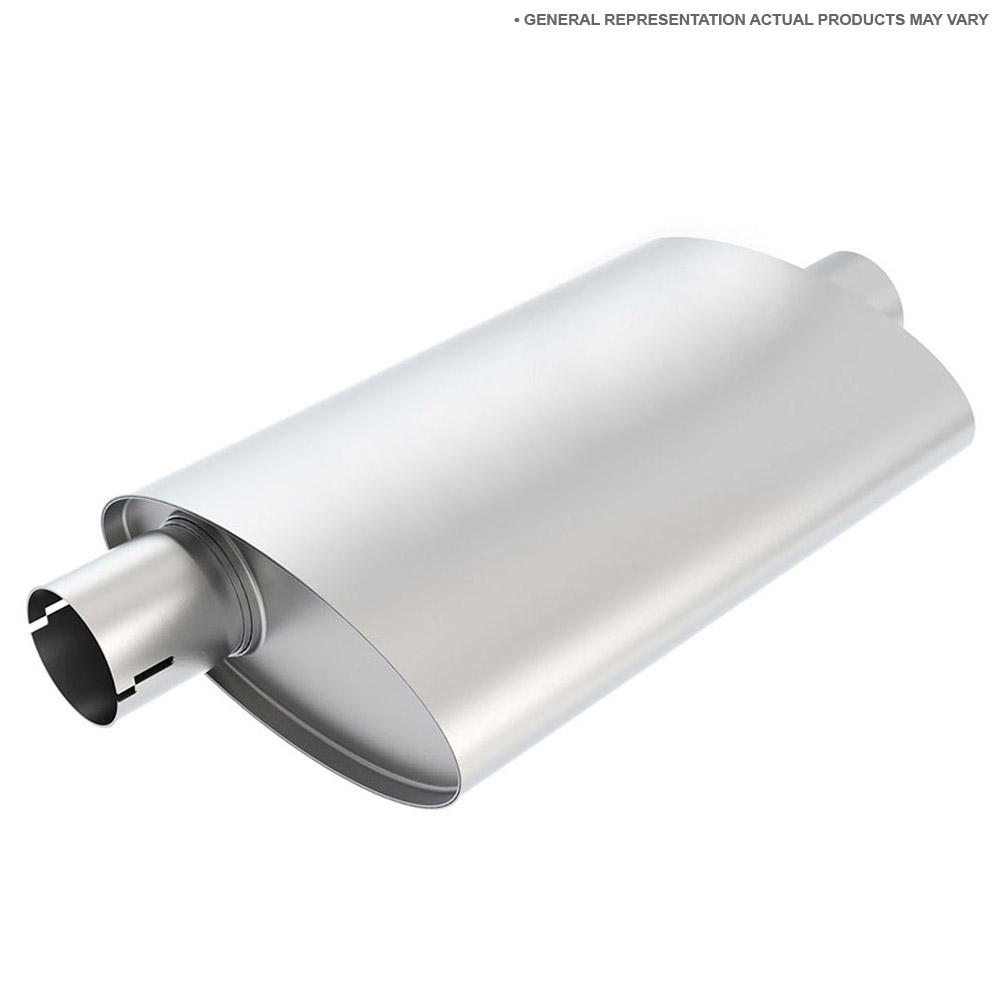 Ford Motor Company, founded by the legendary Henry Ford in 1903, is easily the most recognizable automotive brand in the world. When Henry Ford began the company in 1903, little did he know that his company bearing his name would go on to become one of the largest car makers in the world. Well, maybe he did. One shouldn't speculate on the ambitions of an entrepreneur, especially one that ended up becoming one of the world's most feared businessmen. One thing Henry Ford truly might not have expected was how many people around the world would end up loving to "supe up" their ford vehicles. Many Ford enthusiasts are enthusiasts who like to modify their vehicles and bring out the true performance of their Ford automobile. Enter the Ford Muffler, a part that serves this exact purpose.
The Ford Muffler is one of those parts all enthusiasts love. Not just because it makes them heard, but because it looks cool and it improves the performance of their vehicle. A muffler is an automotive part that is essentially a part of the exhaust system. Believe or not, the muffler is not designed to serve any primary exhaust functions and is actually engineered as a soundproofing device meant to reduce the loudness created by the engine when revving. A performance Ford Muffler however is what people would call an "aftermarket" part because it is not meant to replace the muffler that is in your vehicle.
This is where a lot of people get the whole muffler thing confused; a muffler doesn't make your vehicle loud because that is the function of the part. Rather, an aftermarket performance muffler makes your vehicle loud because the noise reduction in standard mufflers actually decreases vehicle performance. So for those people who want to increase power and modify their vehicles, the Ford Performance Muffler upgrade is the way to go.
Let's understand exactly what a Ford Performance Muffler, or a Ford Muffler, actually does in terms of performance and power. A standard muffler actually obstructs the flow of exhaust gases from the engine to the atmosphere, because the only way to shut your engine power up a bit is to siphon it down through little compartments to trap the noise. A performance muffler actually just opens that flow back up, to a certain degree. The design of a performance muffler isn't meant to open the pipes completely and make your vehicle a moving headache, the part is actually extremely well regulated and the science and engineering behind it is meant to be the best of both worlds.
If you're reading this article, it is likely you know where the muffler is located. For those who don't, it is those two (sometimes one) pipe-looking things sticking out of your vehicles rear end under the trunk. If we pointed it out to you, you'd be like "Oh yeah, that's it. I've seen that before". If you are interested in upgrading your Ford Muffler to a Ford Performance Muffler, or even upgrading any of your Ford Exhaust Parts feel free to give us a call. We are a full online retailer of auto parts and we sell plenty of Ford Exhaust Parts and Ford Mufflers.