Take an Additional $10 Off AC Kits. Use Coupon Code ACKIT10

Your Search for the Perfect Jeep Liberty AC Compressor is Almost Over!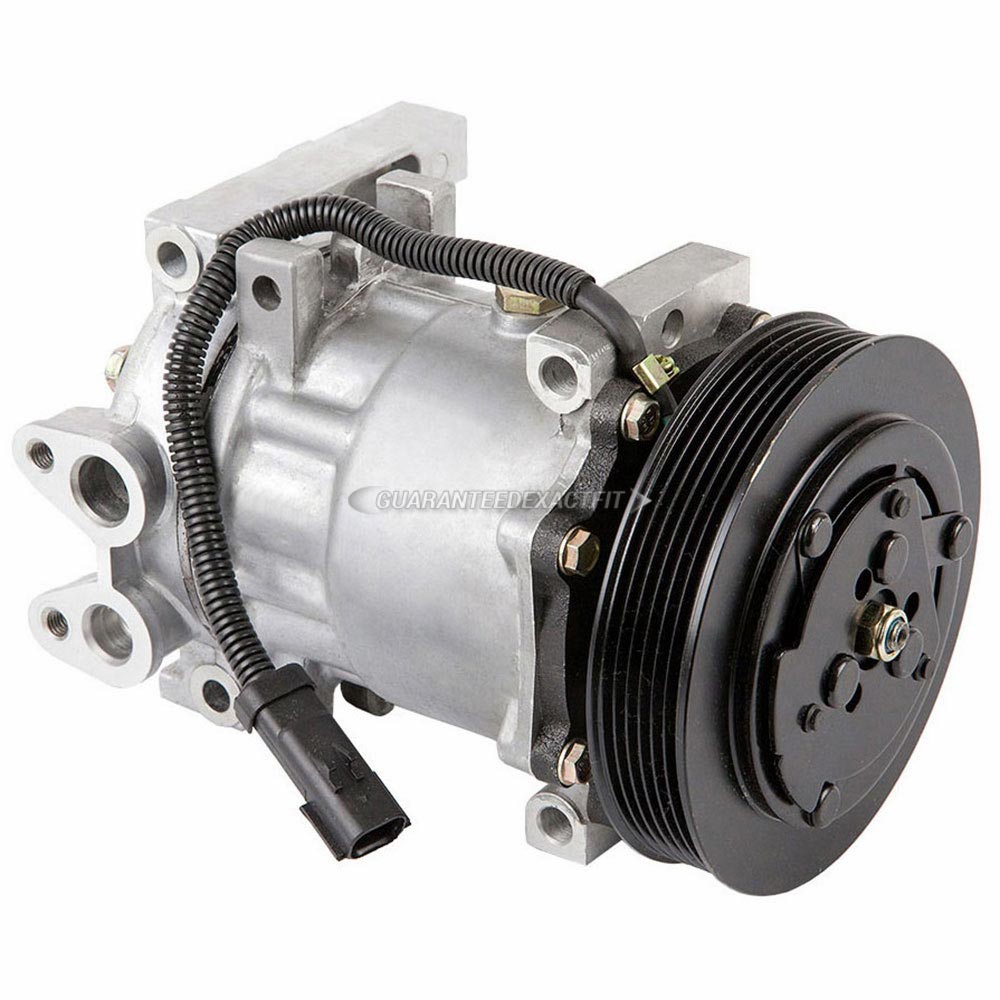 If the AC in your Jeep Liberty is blowing warm air or if you've heard a grinding noise coming from the front of your car you may need a new AC Compressor. Select your model year below to browse all the Jeep AC replacement parts that fit your vehicle avaiable from BuyAutoParts.com
Keep Things Cool with a Jeep Liberty AC Compressor from Buy Auto Parts
Starting in 2002, Jeep produced the popular Liberty, which replaced the Cherokee XJ. This small SUV embodied the "all-American" riding experience – exterior features with a rough-and-ready appearance, but with enough interior appointments to keep everyone comfortable inside. Jeep halted production of the Liberty in 2012, which means that older models rely on quality parts to replace the original factory equipment. BuyAutoParts.com keeps our warehouse stocked with Jeep Liberty replacement parts, including the AC system's most important component: the Jeep Liberty AC compressor.
When your Jeep Liberty air conditioning compressor fails, driver and passenger comfort becomes a casualty. Finding an AC compressor for your Jeep Liberty shouldn't be a hassle. And with BAP as your parts partner, you'll quickly receive the replacement parts you need at prices you simply can't pass up. Best of all, every Jeep Liberty AC compressor in our warehouse comes with an Exact Fit Guarantee and 1-year warranty. And don't forget our free ground shipping for all orders over $99.00! When it comes to replacement auto parts, we're confident that you'll be satisfied with your purchase, whether it's something as simple as a light bulb or more complex, such as a Jeep Liberty air conditioning compressor.
BuyAutoParts.com stocks and sells AC compressor for your Jeep Liberty. Instead of throwing money away with expensive labor costs, install it yourself. You'll save plenty of money along the way, and also enjoy a little self-satisfaction along the way. Many regular and "weekend warrior" mechanics partner with BAP for their repair projects, including Jeep Liberty air conditioning compressors.
Jeep Liberty Air Conditioner Compressor Parts from BAP: Factory Quality, Budget-Friendly Prices
To find the right AC compressor for your Jeep Liberty, look no further than the BAP warehouse. We're stocked with superior, high-performance compressors for many different model years. Do-it-yourselfers have made BAP their one-stop shop for quality replacement parts. See why we're the preferred Jeep Liberty air conditioner compressor supplier for DIY mechanics all over the country. If you purchase your AC compressor from BAP, you'll save significant expense of the part itself. And if you install it yourself, you'll realize even more wallet-stuffing savings.
Give our Jeep Liberty AC compressor experts a call today at (877) 360-7044. To reach our sales team, please send an email message to [email protected]. What's more, the BuyAutoParts.com contact page has more ways to reach us, including a fast-answer chat window. We can answer any questions you have a Jeep Liberty air conditioning compressor, help with your existing order and much more.
Thank you for considering BuyAutoParts.com for your next Jeep Liberty AC compressor purchase. We look forward to getting your project on track today! And remember, our warehouse is stocked with tons of other Jeep Liberty parts & accessories. If it's on your car and needs replaced, give us a call. We're the #1 DIY parts source for smart mechanics all across the country.