Take an Additional $10 Off AC Kits. Use Coupon Code ACKIT10

Your Search for the Perfect Mazda 3 AC Compressor is Almost Over!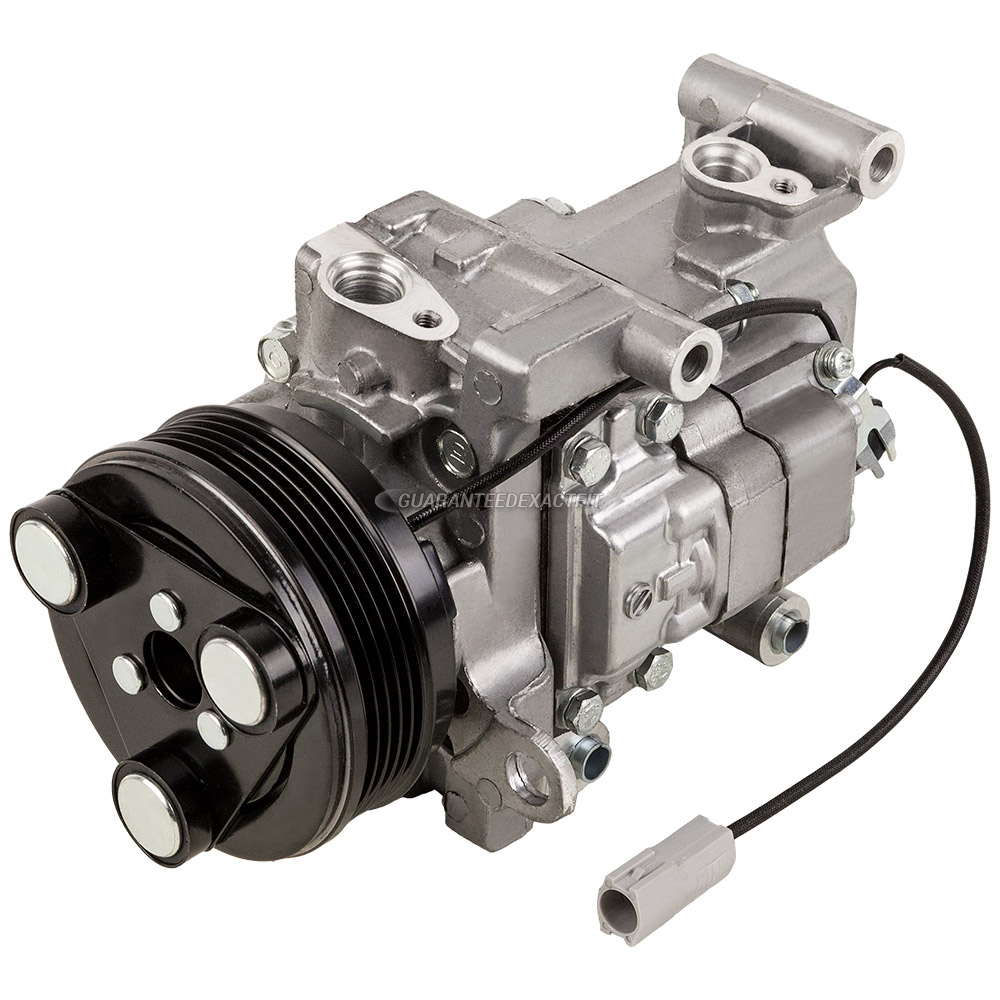 If the vents in your Mazda 3 are blowing warm air, or if you've noticed a grinding, clunking sound when the air conditioning is turned on, it is more than like time to replace the AC compressor.
It's hard to believe a full decade has passed since the first Mazda 3 was introduced. Since 2004, this car has offered impressive performance, outstanding fuel efficiency and a fun-to-drive factor that few compact models can match. And as one of Mazda's most popular U.S. cars, the demand for Mazda 3 parts has only increased in the past 10 years.
One of the most sought-after replacement parts for the Mazda 3 is the AC compressor. Not many people know it, but the air conditioner compressor for the 3 isn't made by Mazda. Similar to other components on the car, it's actually made by a host of 3rd-party manufacturers, built to Mazda's specifications. Mazda purchases the AC compressor for the manufacturers, and then installs the part during factory assembly.
Buying a Mazda 3 air conditioner compressor directly from the manufacturer is one way to save money. And when the manufacturer also happens to be the distributor – and BAP just happens to be both – you'll really see significant savings! Every Mazda 3 AC compressor from BAP is made to the exact OEM specs from Mazda, at a price you won't believe. Put it all together, and it's easy to see why mechanics and DIY-types just like you prefer Buy Auto Parts over other Mazda 3 compressor suppliers.
Mazda 3 Compressor Parts and other Replacement Components – Available at Buy Auto Parts!
When you purchase a Mazda 3 compressor from Buy Auto Parts, you're getting a component that meets or exceeds the factory equivalent. OEM quality at ultra-affordable prices – only BAP gives you the best possible value for your Mazda 3 AC compressor replacement. Enjoy unbeatable cost savings with a Mazda 3 compressor from Buy Auto Parts. With more cash in your pocket, you're able to address other repair needs for your car.
We offer free shipping on every order over $99.00, which gives you even more value. Our selection of Mazda 3 AC compressors stretches back to the car model's inaugural production year, 2004. Simply click on your Mazda 3's year and our easy-to-use ordering system will take it from there. Browse our entire selection of compressors. Compare different models. See how much money you'll save in the process. With BAP, you're in complete control.
To learn more about a particular Mazda 3 compressor, simply call our team of AC component experts at (888) 907-7225. Or, send an email to [email protected] or stop by the Buy Auto Parts contact page. No matter how you choose to reach us, we're ready to get your Mazda 3 AC compressor repair or replacement project started today.
Buy Auto Parts also stocks an incredible array of other OEM-quality Mazda 3 accessories and components. Your complete customer satisfaction is our goal – thanks for choosing BAP as your preferred Mazda 3 parts supplier. We appreciate your business!