Take an Additional $10 Off AC Kits. Use Coupon Code ACKIT10

Your Search for the Perfect Mercedes Benz C300 Shock Absorber is Almost Over!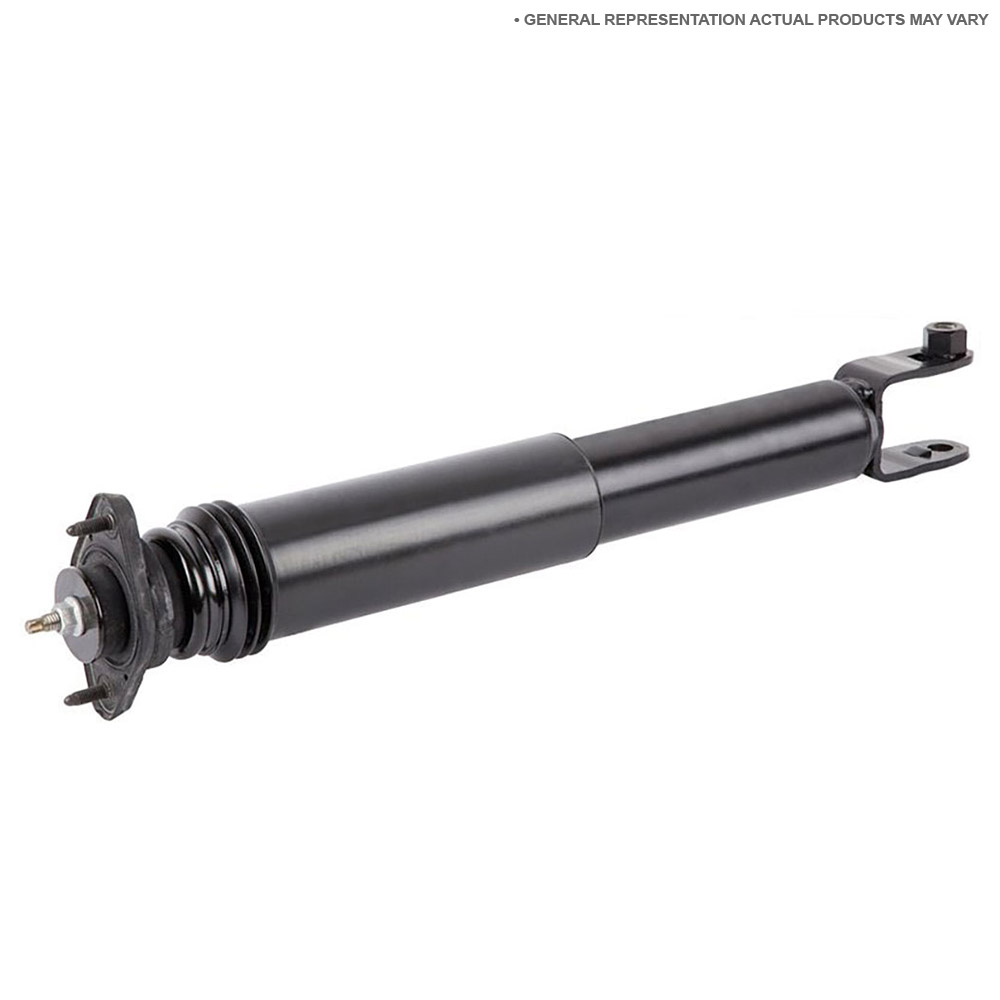 The Mercedes Benz C300 Shock Absorber, which is fitted between the automobile's frame and each wheel, is a part of your vehicle's suspension system. It serves the purpose of dampening the shocks and vibrations produced when your vehicle rides over a bump or rounds a turn. The shock absorber, also called shock, ensures that your vehicle has a smooth ride and better handling, especially while driving on rough terrain. Shock absorbers are broadly classified as twin-tube and mono-tube shocks based on their design. Shock absorbers work on the basis of the hydraulic principle. A moving piston in the shock tubes compresses a hydraulic fluid or gas contained in the cylinder to generate the requisite dampening effect. Twin tube shocks consist of two nested tubes: the working tube and the reserve tube. Mono-tube shocks have a single cylinder and two pistons: the working and dividing pistons. The pistons separate the liquid and gas sections and move in relative symmetry to each other. If you find that your vehicle's suspension bounces more than necessary while driving over a bump or if you have a hydraulic fluid leak, it is a possible indication of a damaged shock absorber. You should replace a bad shock at the earliest to prevent your suspension from sustaining further damage.
Buy Auto Parts is the right place to find a high-quality Shock Absorber for your Mercedes Benz C300. We stock a wide range of OEM replacements and premium aftermarket parts at unbeatable prices. All our car parts are tested thoroughly and come with a warranty and free shipping on all orders above US $99!
To find the right fit for your vehicle, choose the right year, make and model of your car from our catalog. If you require assistance in finding the Mercedes Benz C300 Shock Absorber, feel free to contact our support team. As we have warehouses all across the country, you can be assured of receiving your car parts from the warehouse closest to your location, on time.
Customer satisfaction is our number one goal, and our customers show their appreciation with outstanding online reviews. To know more about our services and car parts, call our toll-free support line at 1-888-907-7225 or mail us at [email protected]. Our US-based sales and support teams are here to take care of all your car part needs.