Take an Additional $10 Off AC Kits. Use Coupon Code ACKIT10

Your Search for the Perfect Mercedes Benz SL600 Power Steering Rack is Almost Over!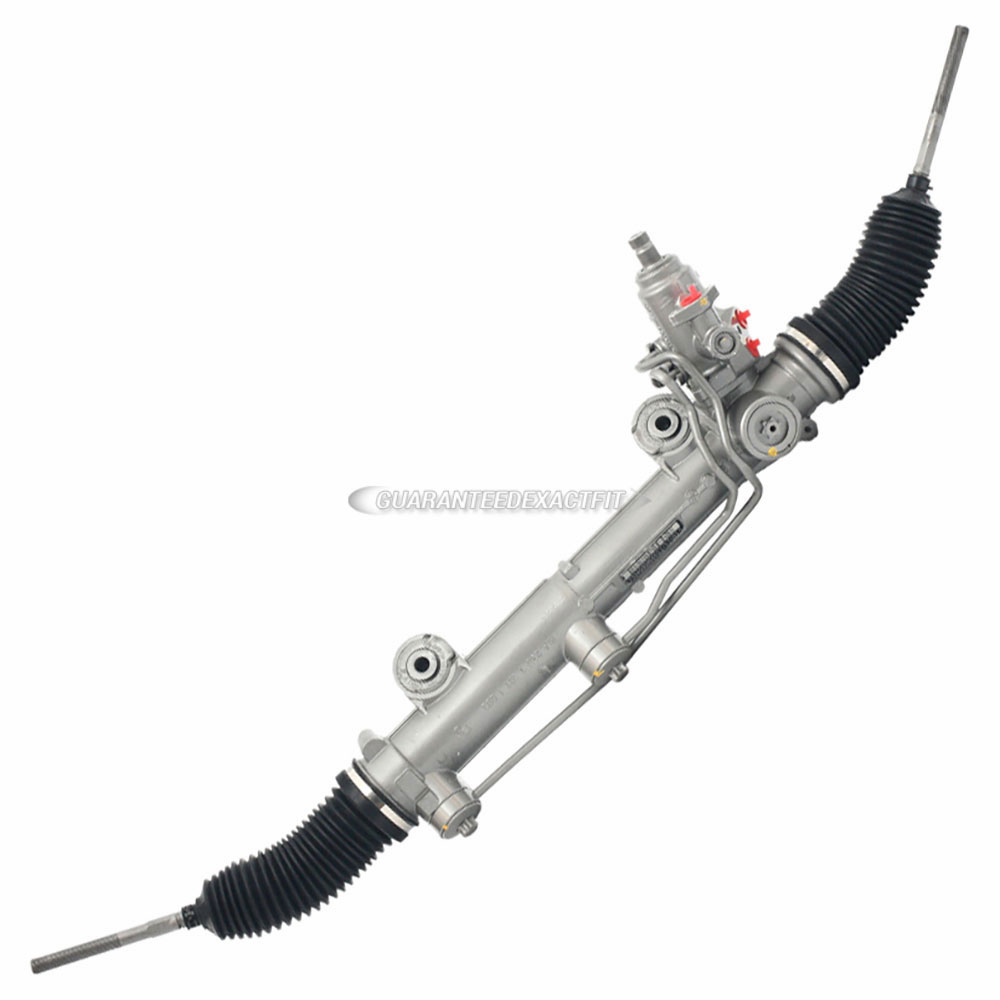 The Mercedes Benz SL600 Power Steering Rack is a part of your power steering mechanism. The power steering rack includes a cylinder that encloses a piston in its center. The cylinder has two fluid inlets through which the steering fluid flows when the driver turns the vehicle. A thin metal bar called the torsion bar is connected to the steering wheel at one end and to the pinion or worm gear at the bottom. When the driver turns the steering wheel, the torsion bar is twisted with the same amount of torque applied on the wheel. This torque acts on the inner valve of the spool assembly to turn it in the direction of steering. This action pushes the steering fluid into one side of the steering rack. The high-pressure fluid pushes against the piston, thereby providing the driver with the required power-assist to turn the vehicle. The power steering rack can fail due to steering fluid leakage, fluid contamination and worn out gears in the steering mechanism. A worn out power steering rack can cause your steering wheel to play or wobble while driving straight. The steering can also feel stiff if there is no proper lubrication or if the steering fluid is leaking.
Buy Auto Parts is the right place to find a high-quality Mercedes Benz SL600 Power Steering Rack. We sell a wide range of OEM replacements and premium aftermarket parts at unbeatable prices. All the parts for your Mercedes Benz come with a warranty. Each of our steering parts has been tested to meet or exceed industry standards. All auto part orders over $99 will receive free shipping.
To locate the parts you need, just select the right year, make and model of your car from our online catalog. If you have difficulties in finding the Mercedes Benz SL600 Power Steering Rack, call us and we will find it for you. As we have warehouses all across the country, you can be assured of receiving the ordered steering parts from the warehouse closest to your location, on time.
Making sure our customers get the right part at the best price is our top priority. For any assistance, you can call our toll-free support line at 1-888-875-0023 or email us at [email protected]. Our US-based sales and support teams are here to answer all your questions about our steering parts.