Take an Additional $10 Off AC Kits. Use Coupon Code ACKIT10

Your Search for the Perfect Nissan Navigation Unit is Almost Over!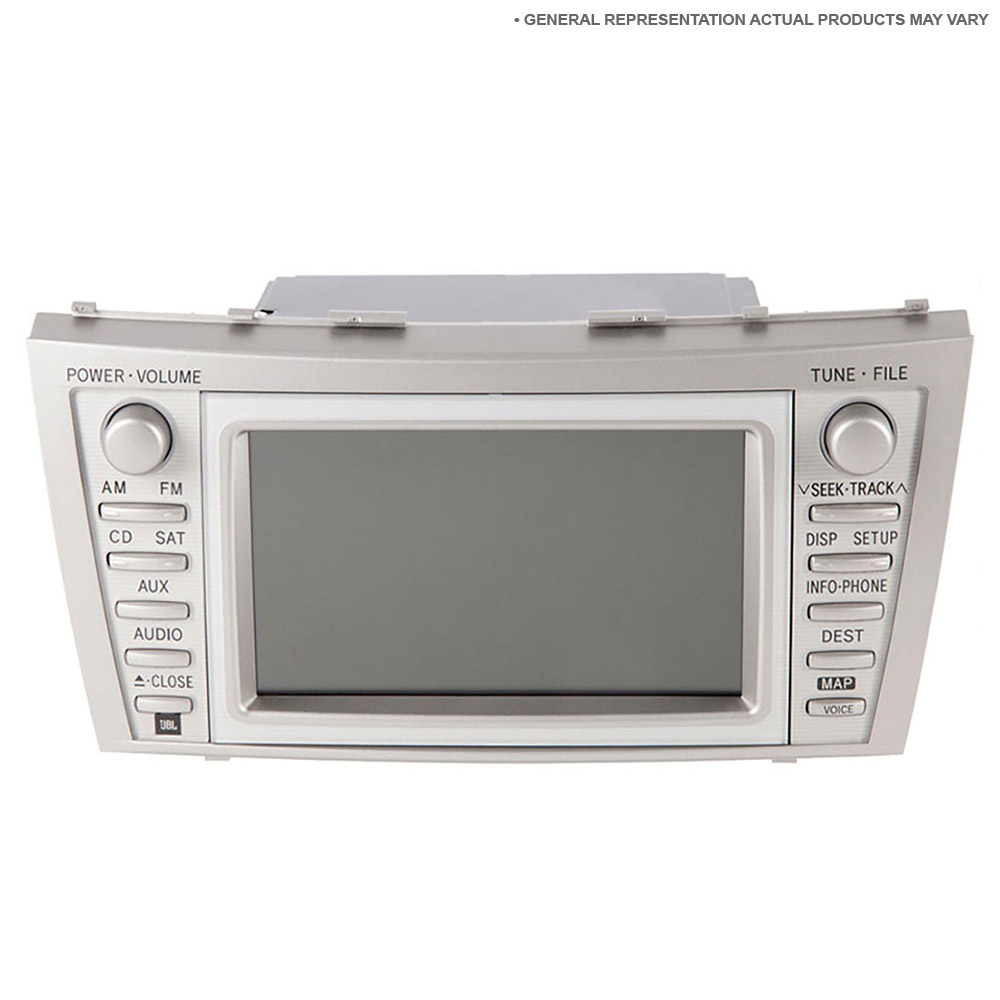 A navigation system is a great addition to a vehicle, and one that is very useful and effective when travelling or visiting a place you're not familiar with. Lots of cars these days come with navigation systems straight from the factory, but there are those who prefer the aftermarket ones. While it's a matter of personal taste whatever navigation you have, one thing is for sure, it's a very handy tool when it comes to not getting lost.
The Nissan Navigation Unit we offer, just like every other product we have, is a perfect replacement part. It fits right in where the factory part would go, and does not require any sort of modification to get it right. This is because they are OEM parts. They also come with a one-year warranty as a backup, to prove that they really are durable and reliable components. With our instructional videos you can even learn how to replace the unit yourself.
A navigation system aids in navigation. It's a device that comes built-in or is mounted afterwards. The nav unit uses a satellite signal to get your longitudinal and latitudinal location in the world, and then calculates the most effective routes to your destination using that data and any maps about roads or cities it already has installed. With technology becoming more and more advanced, even that is not needed, as everything is becoming readily available online these days, even in cars.
Nissan is a global car company, represented in most countries in the world. It sells its own car's, as well as cars under the brand Infiniti. Infiniti is a brand created by Nissan which deals with their portion of high-end cars. The creation of Infiniti was done to emulate the model of Lexus and Acura as a sort of in-house premium market brand. Nissan deals with selling their compact and high-performance cars and Infiniti with the luxury ones.
Nissan also shares its platforms with Renault. Renault provides them with engines, specifically the dCi units. This saves manufacturing costs on both sides. Speaking of brands, Nissan has a brand called Nismo. It's their in-house tuning division in charge of high-performance vehicles and racing cars. They are competing in GT3 and GT500, as well as various other endurance and sprint series with great success. A large part of this is to their new R35 platform, which continues the tradition of the successful R32 racing cars.
The R35 GT-R came as a successor to the R34 GT-R, which unfortunately was banned in the US. The R32 and R33 GTRs had great success in the 80's and 90's, especially in racing. On the road, they were unparalleled and introduced almost every technology back then. The sophisticated ATTESA four wheel drive system paved the road for many racing and road cars to come.
You should now easily be able to choose a Nissan Navigation System. We have parts for every Nissan car, from the Maxima and Altima, to the flagship 350 and 370Zs. Message us for details or questions.