Take an Additional $10 Off AC Kits. Use Coupon Code ACKIT10

Your Search for the Perfect Oldsmobile Cutlass Supreme Power Steering Rack is Almost Over!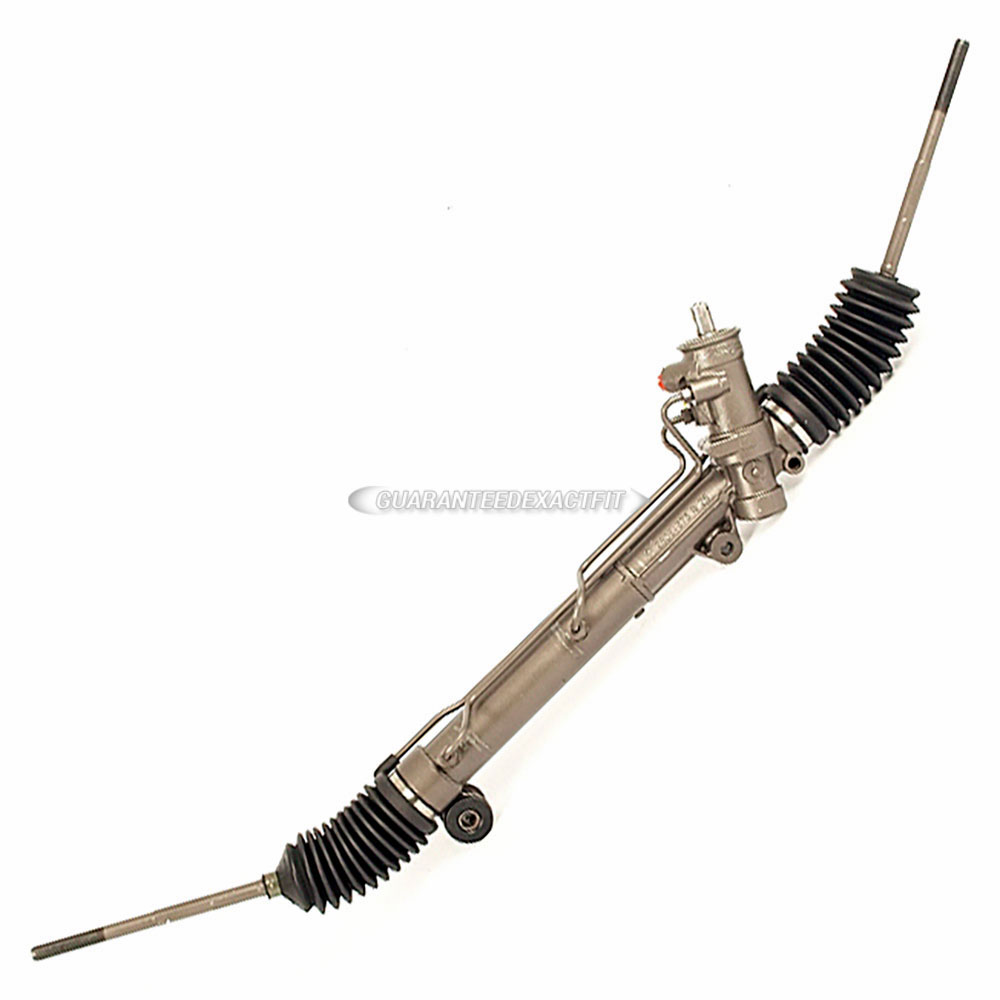 The Oldsmobile Cutlass Supreme Power Steering Rack turns the automobile's wheels when the steering wheel is turned. It comprises a cylinder that encloses a piston. On either side of the piston, there are ports through which the pressurized fluid enters the rack. The movement of the steering wheel is transferred to a rotary or spool-valve. As the steering wheel is turned, the torsion bar which is connected to it is twisted. This action makes the spool valve direct the pressurized fluid to one side of the rack's piston. This process pushes the rack to one side to turn the wheels in the required direction. When the vehicle needs to be turned to the left, the rack is pushed to the right and vice-versa. A damaged steering rack will fail to steer the vehicle in a straight line. Further indications include a loosened steering wheel and a thudding or clunking noise which could be due to a loose steering rack.
Buy Auto Parts is the right place to find a high-quality Power Steering Rack for your Oldsmobile Cutlass Supreme. We stock a wide range of OEM replacements and premium aftermarket parts at unbeatable prices. All our steering parts are tested thoroughly and come with a warranty and free shipping on all orders above US $99!
To find the right fit for yor vehicle, choose the right year, make and model of your car from our catalog. If you require assistance in finding the Oldsmobile Cutlass Supreme Power Steering Rack, feel free to contact our support team. As we have warehouses all across the country, you can be assured of receiving your steering parts from the warehouse closest to your location, on time.
Customer satisfaction is our number one goal, and our customers show their appreciation with outstanding online reviews. To know more about our services and steering parts, call our toll-free support line at 1-888-875-0023 or mail us at [email protected]. Our US-based sales and support teams are here to take care of all your steering part needs.