Take an Additional $10 Off AC Kits. Use Coupon Code ACKIT10

Your Search for the Perfect Toyota A/C Condenser is Almost Over!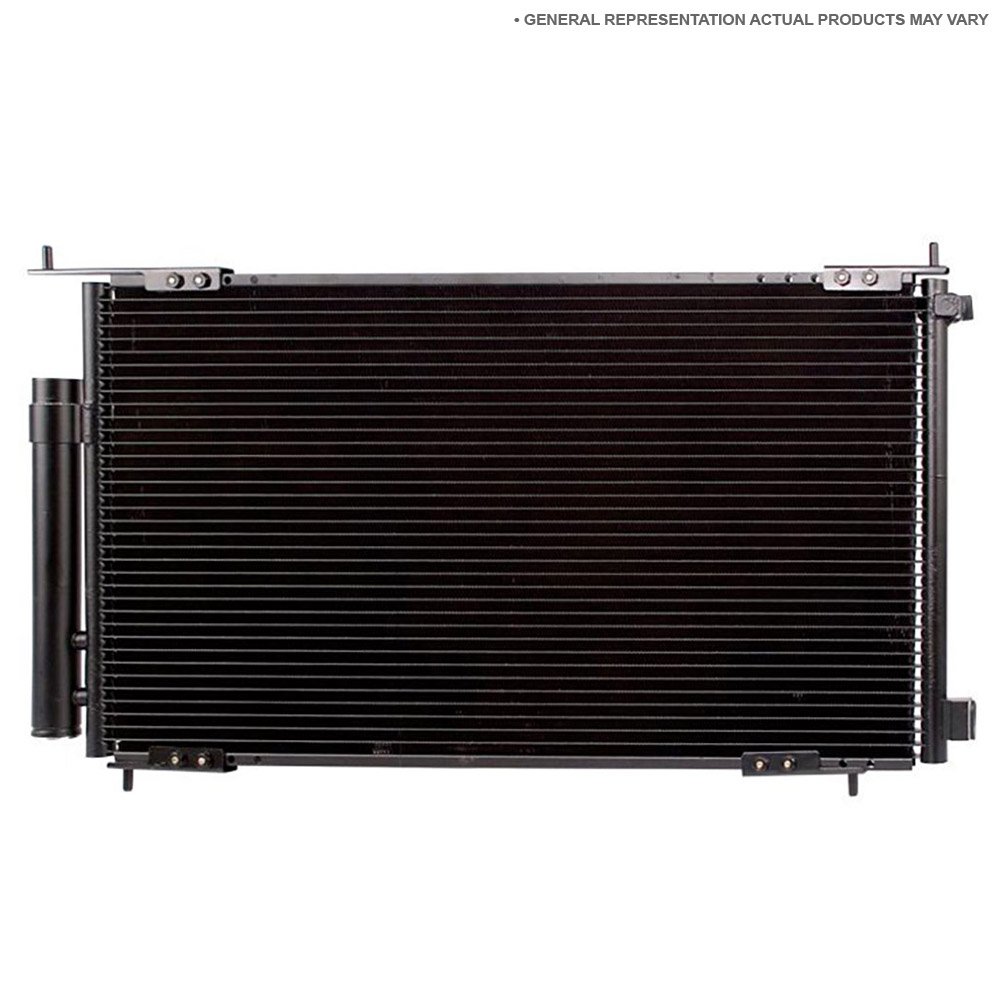 A really big car related inconvenience you can have, apart from a breakdown, is a malfunctioning AC. With the recent change in global temperatures for the warmer, this has turned into a hazard too. As temperatures are getting hotter and hotter, especially in summer, not having air conditioning is now dangerous, and is no longer just a luxury. If your AC is broken, you need to get it fixed as soon as possible.
We understand this very well, which is why we offer a Toyota A/C Condenser, including lots of other Toyota parts, and parts for other car models. All of our parts fit just like factory parts, meaning it's basically a plug and play thing. No modifications, no worrying needed and absolutely no more stress involved. The only thing you need to get right to make sure that it fits is to buy the correct part for your vehicle. To assist with this, we have a Guide on our site, so you might want to check it out.
Air conditioning was not always available as a standard feature in vehicles. The earliest form of heating, or cooling, was done with vents, which brought air from outside into the cabin. Then, as this was not sufficient enough, it evolved into heaters. They use engine heat to warm the car's cabin. The first air conditioning unit to be called that was offered in 1933. It was soon ditched however due to reliability issues, as well as the fact that it completely filled the trunk compartment, and was very impractical.
Toyota is located in Aichi, but its office is located in Bunkyo. Toyota's reputation as a car maker is one of the best. It's a company that's known for reliability and practicality. You would expect from such a company to have the very best AC system, and you would be right. The Toyota AC Condenser is a critical part in the AC system of the car, and one that is needed for its operation. The Toyota Technical Center is a massive 14-story modern building.
Toyota also owns Lexus, which is a company that was founded to be a rival for Infiniti and Acura. Japanese manufacturers realized that it's better to have a separate company for selling up-market premium cars instead of them. When you have a special brand selling only luxury cars, their price will naturally go up, due to luxury cars being the only products being offered from that individual company. This was introduced with Acura by Honda, and then subsequently Toyota and Nissan launched their own brands, Lexus and Infiniti, respectively.
If you have trouble replacing your Toyota AC Condenser, see the How-to section for help. You can also read up about Toyota, their in-house brand Lexus, our own products and much more here. It's full of articles with information that may prove useful to you.