Take an Additional $10 Off AC Kits. Use Coupon Code ACKIT10

Your Search for the Perfect Toyota Brake Disc Rotor is Almost Over!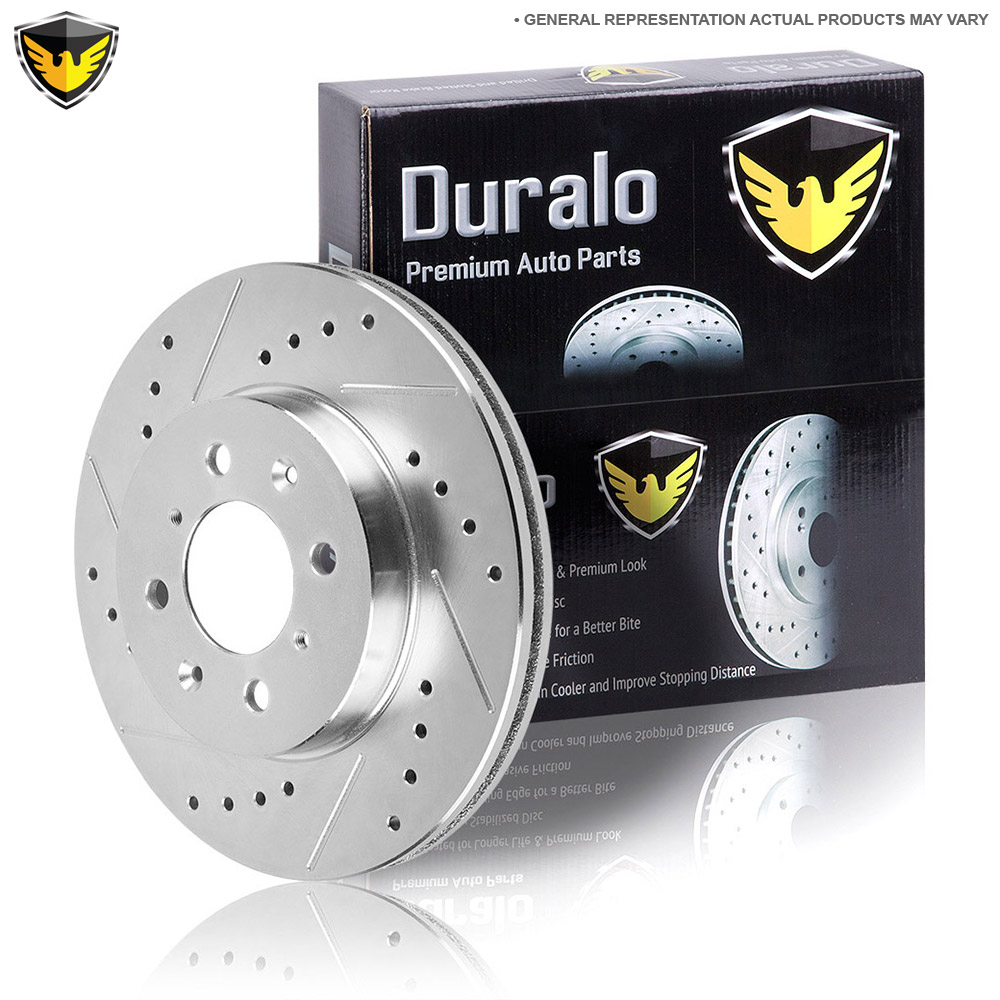 Toyota is a Japanese Automotive company and is the eleventh-largest company in the world by revenue. Toyota is the first automobile company to produce more than 10 million vehicles per year. The company was founded in 1937 by Kiichiro Toyoda as a spinoff of his father's company Toyota Industries. You can count on your Toyota for its reliability and excellent function. You not only use it for your daily commute but you also take it on road trips with you. Your Toyota gets used a lot and so do its brakes. You are starting to notice some noises when you brake and are becoming concerned, as you should be because this could indicate a problem with your Toyota brake rotors.
Your brake rotors are an essential part of your brake system. Your Toyota rotors are what your brake pads clamp down on to stop the wheels from spinning. The brake rotor is kind of shaped like a flat-bottomed bowl with a wide lip at the top. The caliper and pads of the brake press against the side of the rotor when the brake is applied this causes friction in order to stop your Toyota. The design of the rotor allows the heat produced by this process to be evenly dispersed throughout the braking system so it does not overheat.
Your Toyota brake rotor may become damaged over time through wear. Remember that when your brake pad is applied the calipers push the pad against the wall of the rotor and cause friction so that the car may slow down and stop. Due to this friction the brake pads begin to wear down. If your brake pads ever wear below a quarter of an inch they will need to be replaced. You can look at the brake pad through the space on the wheel to see if your brake pads are wearing down. If your brake pad has worn down a lot then they may also make a high-pitched noise when you apply your Toyota brakes.
Some warning signs that indicate damage on your Toyota brake rotors are: fading which is when there is a nonresponsive or sinking brake (this indicates a leak in the system), pulling to one side when the brake is applied which indicates uneven wearing of the brake pads, hearing a loud metallic sound is a bad sign because this indicates pads that are completely worn down and scratching or scoring your brake rotors, and lastly you will also feel a vibration when the brake is applied either in the steering wheel, indicating damage to your front brakes, or in the seat and pedal, indicating damage to your rear brakes.
Now, since you are already hearing the noises when you brake you will surely need to get Toyota replacement brakes. Like I mentioned your brakes are going to consist of both the brake pads and the brake rotors. While replacing only the brake pads will be more inexpensive you can actually cause more damage to the brake rotors that way because friction is still being applied and wearing down the brake rotors some more. So it is important that you replace all components, brake pads and brake rotors, to make sure that your brakes will work like they used to!