Take an Additional $10 Off AC Kits. Use Coupon Code ACKIT10

Your Search for the Perfect Toyota Drive Axle Front is Almost Over!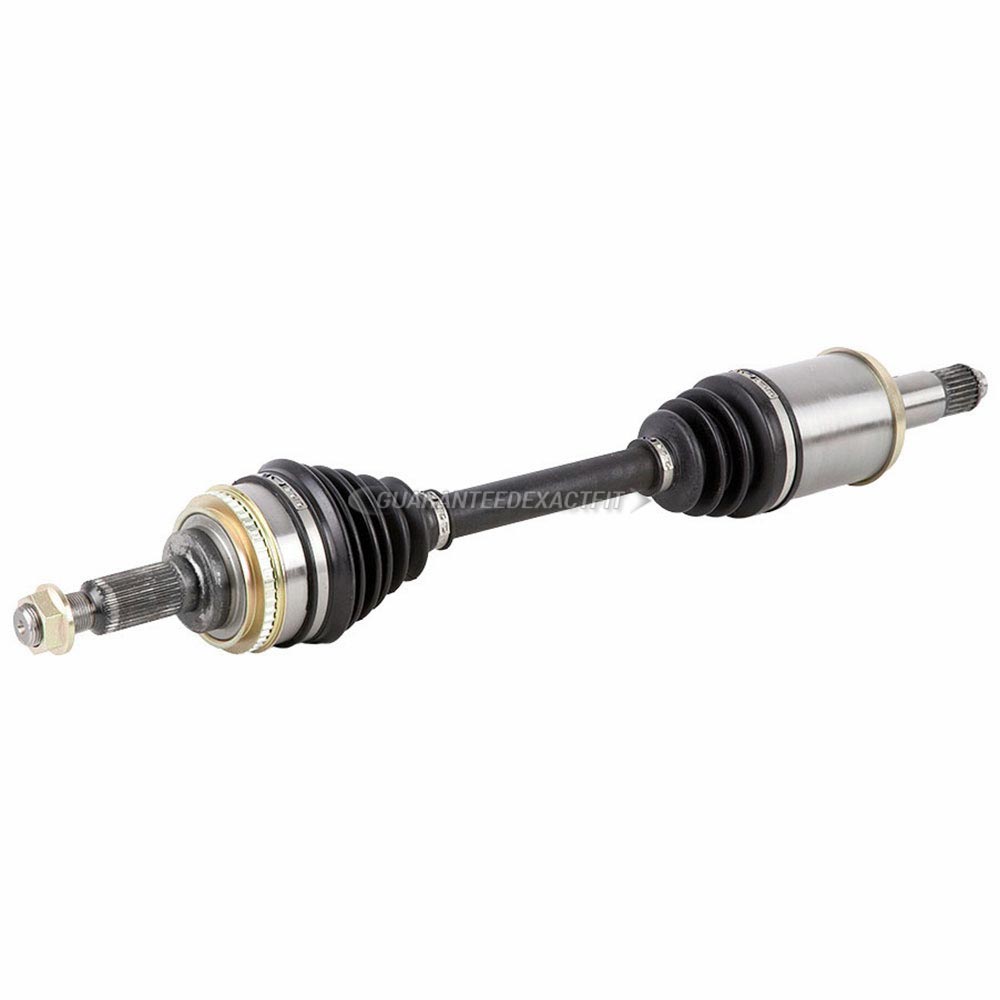 Toyota Drive Axle
If you are driving one of the Toyota trucks like the Tacoma, a sedan or minivan, you can rest assured that the design of the car or truck has been carefully well thought over to make sure that driver, the passengers, and the vehicle are safe at all times. Whether you buy a pre-owned or new Toyota, you want to look good and be safe with regard to the mechanical aspects and design of the car.
So many mechanical features must be in a good working condition when it comes to Toyota cars and trucks, or any vehicle for that matter. Things like the steering, the suspension, wheels, and transmission are parts you cannot see immediately, but make a difference when it comes to safety. This includes the axle. An axle is a major component that holds the majority of the car's weight. An axle is a steel rod that connects the rear and front wheels in a car. All cars have a rear and/or front drive axle and this part is responsible for the turning of the wheels when car accelerates.
There are many types of axles. A car's axle may be designed for rear wheel drive, front wheel drive, or even four- wheel drive in the case of many Toyota trucks and SUVs. However, each type of axle is specifically designed to carry a specific weight and load capacity. The Toyota Front Drive Axle is designed to carry the car's weight as well as the weight of the cargo. With a front drive axle system, the motor and transmission are directly connected to the different gears on the axle of the front wheels.
With a rear-wheel-drive, a standard car axle that is used to connect the rear gears to the driveshaft and transmission. When the driveshaft turn, the gears in the rear end turn the wheels of the car. 4x4 vehicles, like Toyota trucks and SUVs, have both a front drive axle and a rear axle. This allows both the front and rear wheels to turn when a motor accelerates.
It is very important that the axle is always in top-working condition. When an axel is damaged or leaks oil, it compromises the force a wheel is turned when your car accelerates and therefore makes steering difficult. A damaged axel could also cause the car to vibrate more and ultimately, it may cause an accident. If you need to do an axle replacement, on a Toyota Front Drive Axle, do not hesitate. Only use quality products, like the ones you'll find here, to ensure that your car is operating safely.