Take an Additional $10 Off AC Kits. Use Coupon Code ACKIT10

Your Search for the Perfect Volkswagen Catalytic Converter is Almost Over!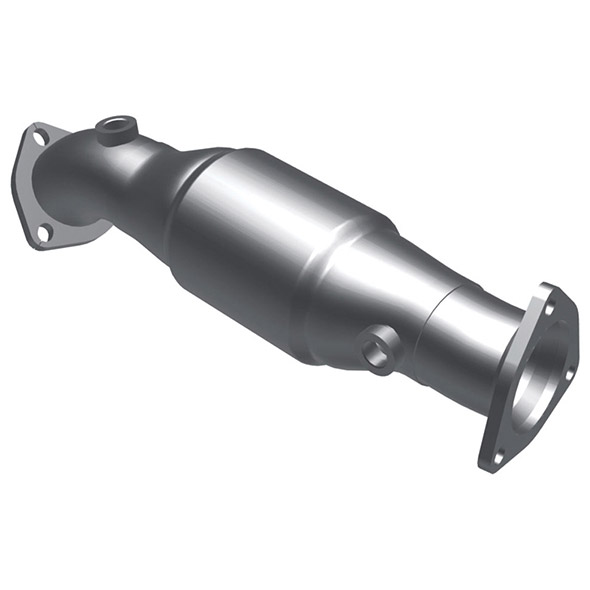 Volkswagen Exhaust System
When men and women are looking at cars to buy, they focus on different things and sale representatives know this. Often, men focus on speed, torque, horsepower, fuel economy, the number of cylinders, transmission, and type of engine. Women on the other hand, tend to focus more on safety features, conveniences like storage, comfort features, and the overall look and design. Whether you are male or female, at the end of the day, every person wants to drive a reliable car and that is why many trust Volkswagen.
Whether you own a Volkswagen sedan of SUV, all of these vehicles have one thing in common; an exhaust system. We all know that each vehicle has one and one can hear when an exhaust system might need some maintenance. And, have you ever wondered why each vehicle must have and exhaust system? The car's exhaust system is responsible for carrying away gases that are burned in the combustion chamber that are dangerous and harmful to the environment and humans. But, how is this done?
The Volkswagen exhaust system consist of an exhaust manifold, an oxygen sensor, a VW Catalytic Converter, a muffler and exhaust pipes. The exhaust manifold is attached to the cylinder head and combines each cylinder's exhaust into one pipe. This part are can either be made from steel, stainless steel, aluminum or sometimes cast iron. The oxygen sensor is present in modern cars and used to monitor how much oxygen is present in the exhausts. With this figure, the computer can add or subtract the amount of fuel needed to obtain the perfect mixture to get the best fuel efficiency.
The VW Catalytic Converter converts harmful carbon monoxide and hydrocarbons to carbon dioxide and water vapor. Some converters can reduce harmful nitrogen oxides. The converter can be found between the muffler and exhaust manifold. The muffler is the part that quiets down the exhaust to acceptable sound level. Some mufflers use fiberglass packaging that helps with the sound absorption as gases flow through. The exhaust pipe carries the gas for the rest of the journey and then out the tail pipe. The exhaust pipes are usually made from steel or stainless steel. Another material used is aluminum, which has better corrosion resistance.
Unfortunately, corrosion is an exhaust system's worst enemy and is caused by the presence of moisture or water vapor in the exhaust. This may result in rusty pipes and mufflers, even a catalytic converter replacement. When a car only travels for a short trip, the water does not the chance to evaporate and rusts if the pipes are made of steel. If this has happened to your Volkswagen and you find yourself in need of new exhaust components, you've come to the right place.