Home
Call to talk to one of our Parts Specialists 1-888-907-7225
Harvest The Deals With Up To 30% Off MSRP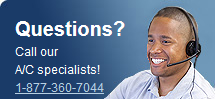 International Orders
International Customers, please review our international shipping policies for placing orders and to know more about Shipping, Payment, and Warranties.
a+Civic+Turbo.jpg" alt="" />
The 2016 Honda Civic Turbo represents a major change for an established platform. This is the first Civic ever offered in factory trim that also features a boosted engine of any kind. Previous versions of turbocharged or supercharged Civics were only achieved through the aftermarket or Honda's race teams. This is, in fact, only the second try Honda has made at equipping a production model with a turbocharger, the first being the Acura RDX (more on that from the perspective of a parts professional later). Being only their second attempt, the stats aren't unimpressive: 174 horsepower and 162 lb-ft of torque and 15.3 second quarter mile out of a 1.5 liter turbocharged engine
Read More...
Critical flaws in otherwise reliable cars
May 24,2016
Here at BuyAutoParts.com we've heard all the horror stories when it comes to major flaws in vehicles. We are commonly contacted by our customers for our expertise and for help getting their replacement part when they need it most. The vehicles on this list were generally great cars, except for their one major flaw. Unfortunately for anyone who encountered the respective flaw in these vehicles, it likely ruined the car for them...
Read More...
How to Replace Your Struts
February 23,2016
Strut failure rarely happens all at once; you usually have some miles to figure out what's wrong. But you have to pay attention!
Read More...
-->
Buy Auto Parts: Auto Blog