Take an Additional $10 Off AC Kits. Use Coupon Code ACKIT10

Spartan Locker Parts
Shop Spartan Locker Parts

The Spartan Locker is a mechanical locking device that replaces the spiders in a standard case. It has a spring and pin design which facilitates easy installation. The Spartan Locker has couplers and drivers constructed using 9310 steel, which provides additional strength. The purpose of the Spartan Locker is to offer reliable traction over rough terrains. It does not use thrust washers and most of them have a cross-pin shaft.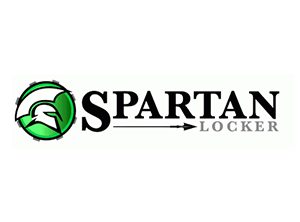 Overview of a Spartan
This automatic locker replaces the stock side and pinion gears and utilizes the factory open differential case. A new and stronger center pin fits into oval slots between the two inner drivers. Under load, the center pin forces the inner drivers outward to engage the outer axle couplers on each side of the case. This provides locked power to both drive wheels, providing greater traction. While turning, one driver is unloaded and the teeth can ratchet across each other creating differential action to reduce tire wear and make it easy to turn the vehicle. This is one of the most economical lockers on the market today.
Install Spartan lockers in your vehicle to get an excellent traction while off-roading and driving in extreme road conditions. Spartan lockers are reliable, durable and are designed exclusively to give a complete off-roading experience. BuyAutoParts.com is proud to serve the needs of off-roaders with Spartan lockers. Spartan lockers are suitable for a wide range of makes including Chevrolet, Dodge, Jeep, Ford and Plymouth.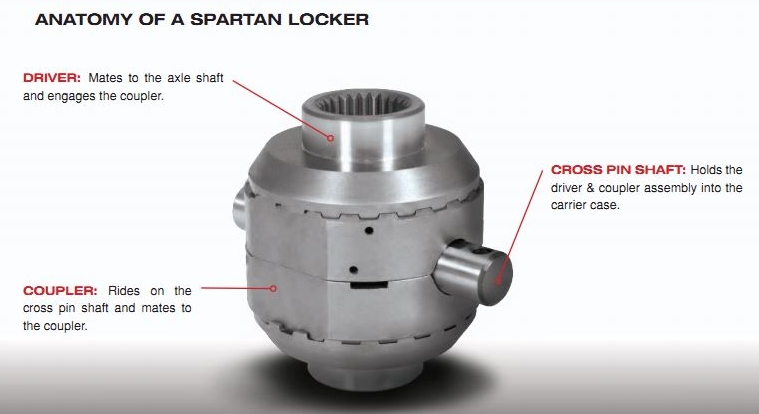 Product Recommendations
When you install a Spartan locker, it is a good practice to replace all of your bearings, seals, bolts, crush sleeve, shims, and other small parts. We carry differential installation kits that have all of the parts needed for replacement.
BuyAutoParts.com has been serving the needs of the aftermarket industry for more than two decades. Our customers rely on us for our outstanding customer support, on-time delivery and secure shopping. Our customers have shown their appreciation through their feedback on our auto parts and services. You can read through our reviews to learn what our customers say about us.
We have an easily accessible, extensive online catalog from which we fetch the right Spartan locker for your vehicle once you enter the part and the model number in our "Shop Spartan Locker Parts" section.
Some automotive parts, when they go bad, require immediate replacement. A failure to do so could pose a serious danger to you or your vehicle. We understand this and hence, we have one of the fastest delivery services in the United States. We assure you that our parts will reach you on time at your location since we have multiple warehouses all across the United States. You will get your parts shipped to your place from one of our warehouses nearest to your location. Before we deliver parts to our customers, we subject them to rigorous inspection to ensure top-quality and performance. We will be pleased if you spend some time in leaving feedback about our services and vehicle parts. We highly value your feedback!