Take an Additional $10 Off AC Kits. Use Coupon Code ACKIT10

If and when your air conditioning system goes bad, the first thing you feel is fear. Check that – actually, it's hot air. The second thing you feel is a little bit of fear and uncertainty. How much will the project cost? Where do I even begin? To save money, could I actually replace the A/C all by myself?
A/C Compressor Repair- BuyAutoParts.com
This Article will focus on the basics of replacing your auto's major A/C components. Most of the time, the A/C system doesn't need every single part and every last hose replaced. The compressor or evaporator coil may be the only parts you need to focus on.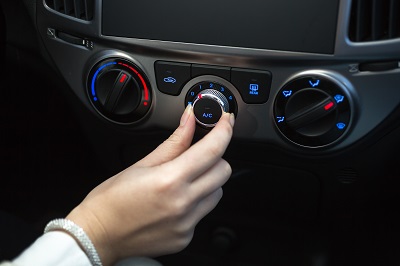 To take on a project like this by yourself, you'll need a fairly extensive checklist. Thankfully, we've done all the work for you. In order to replace your car's major A/C parts alone, this is what you'll need:
A/C Compressor
This device "compresses" and distributes A/C refrigerant. Speaking of which, you'll also need…
Refrigerant
Preferably, you want something called "R134" refrigerant. Any refrigerant labeled "R12" is outdated and pretty much obsolete.
Expansion valve
This device helps control the refrigerant. Also called an "orifice tube," the expansion valve also controls overall refrigerant flow.
Condenser
The A/C refrigerant has to transform from gas to liquid somehow. That's where the condenser comes into play. This component also removes excess heat from the A/C system.
A/C drier (or receiver)
The drier is more like a system-wide filter for your car's AC. It helps remove debris and other contaminants from the oil and refrigerant.
Evaporator
Ultimately in charge of cooling your car, the evaporator does it from a pretty cool process by transferring heat to the refrigerant gas traveling across it.
A/C oil
Just like your car's engine, the A/C system depends on high-quality oil to ensure all the components run smoothly.
Hoses, connections and hardware
Depending on your particular car's A/C setup, you may require extra hoses and hardware. The separate components usually come with their specific hoses, but double-check to see if there are additional parts to account for.
Installation manual
It helps to have a comprehensive installation guide, how-to videos (BuyAutoParts.com has more than a dozen A/C-related videos to browse) or some other knowledgeable point of reference.
Patience
Sorry, we don't sell this at BuyAutoParts.com. However, you'll need plenty of this abstract attribute to get through a complete A/C replacement. Remember, in order to replace the A/C system, you have to uninstall it first. Again, we have resources at your disposal, including compressor and dryer uninstall video guides.
Time
Plan on at least 4-5 hours, at a bare minimum. Unfortunately, replacing the A/C system takes time, especially if you plan to do it right the first time and avoid rework.
Money
Replacing an A/C system will impact your wallet. But it doesn't have to break the bank. With quality and affordable air conditioning components from BuyAutoParts.com, you can accomplish your goal without taking out a second mortgage on the house.
Ready to start today? Browse our extensive selection of air conditioner parts, or give our customer service team a call at (888) 907-7225 if you can't find what you're looking for.