Home
Call to talk to one of our Parts Specialists
Harvest The Deals With Up To 30% Off MSRP

International Orders
International Customers, please review our international shipping policies for placing orders and to know more about Shipping, Payment, and Warranties.
Sanden AC Compressor Converting R12 system to R134a - Page 3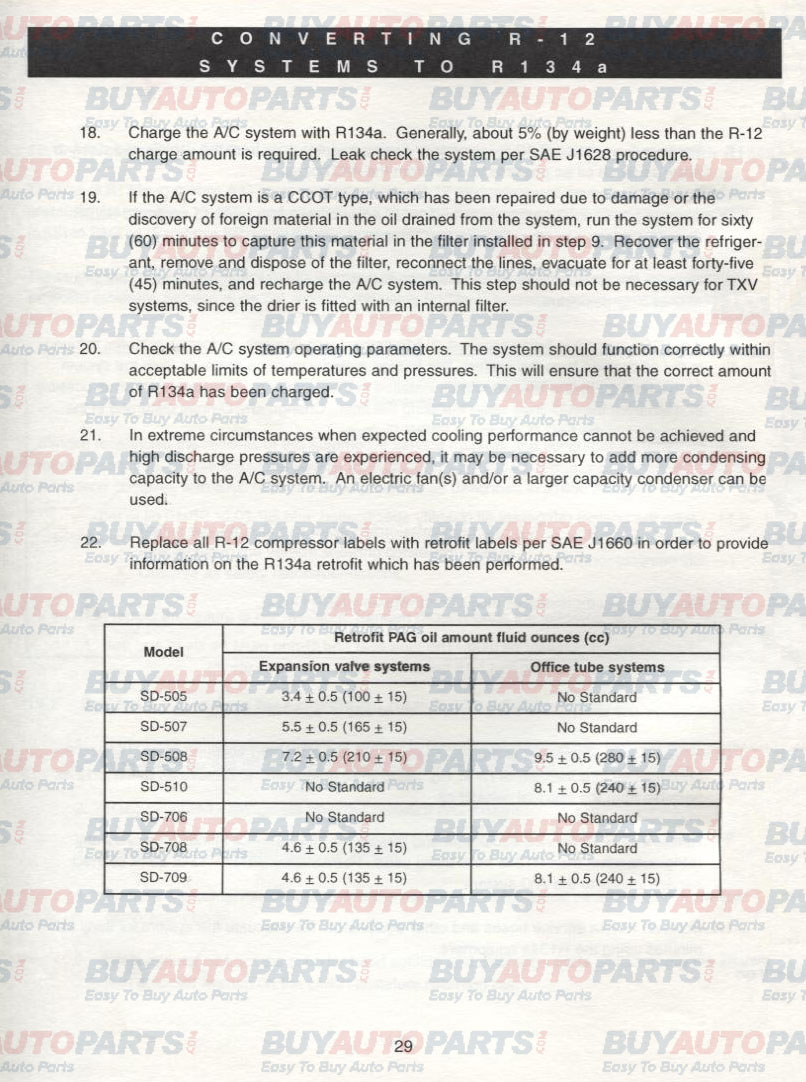 Be sure when charging the AC system that you use about 5% less Freon per volume due to the change to R134a. In some cases extra capacity will need to be added to the system to achieve desired cooling, such as a cooling fan or larger condensing unit.

"How To" Home | BuyAutoParts Home