Home
Call to talk to one of our Parts Specialists

International Customers, please review our international shipping policies for placing orders and to know more about Shipping, Payment, and Warranties.
FICM Introduction Part 2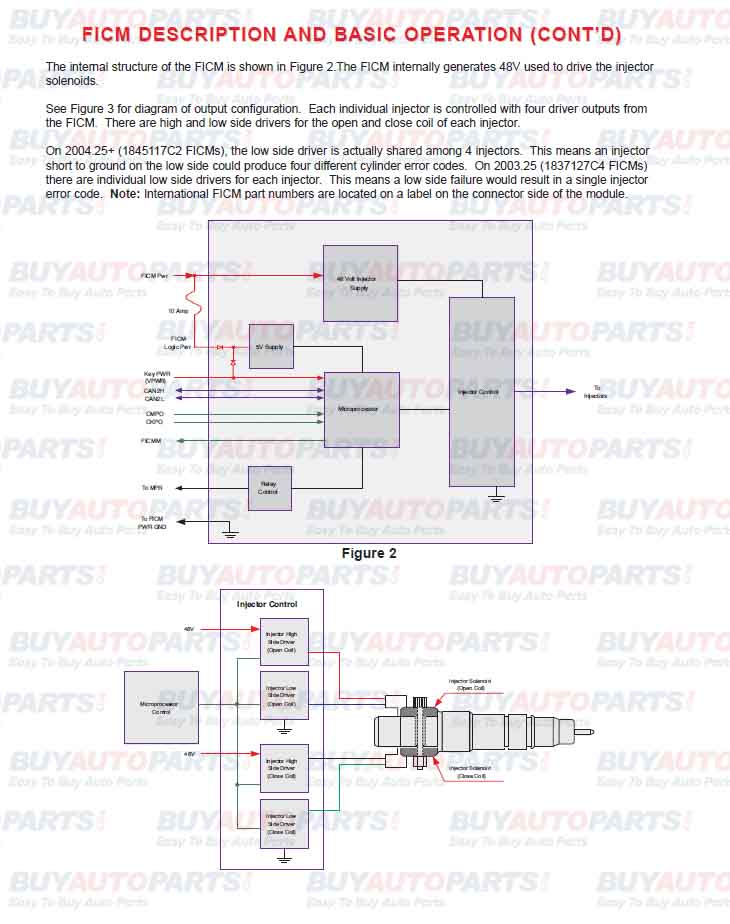 The internal structure of the FICM is shown here. The FICM internally generates 48V used to drive the injector solenoids.
Each individual injector is controlled with four driver outputs from the FICM. There are high and low side drivers fir the open and close of each injector.
On 2004.25+ (1845117C2 FICMs) the low side driver is actually shared among 4 injectors. This means an injector short to ground on the low side could produce four different cylinder error codes. On 2003.25 (1837127C4 FICMs) there are individual low side drivers for each injector. This means a low side failure would result in a single injector error code. Note: Internal FICM part numbers are located on a label on the connector side of the module.
"How To" Home | BuyAutoParts Home