Home
Call to talk to one of our Parts Specialists

International Customers, please review our international shipping policies for placing orders and to know more about Shipping, Payment, and Warranties.
FICM Introduction Part 4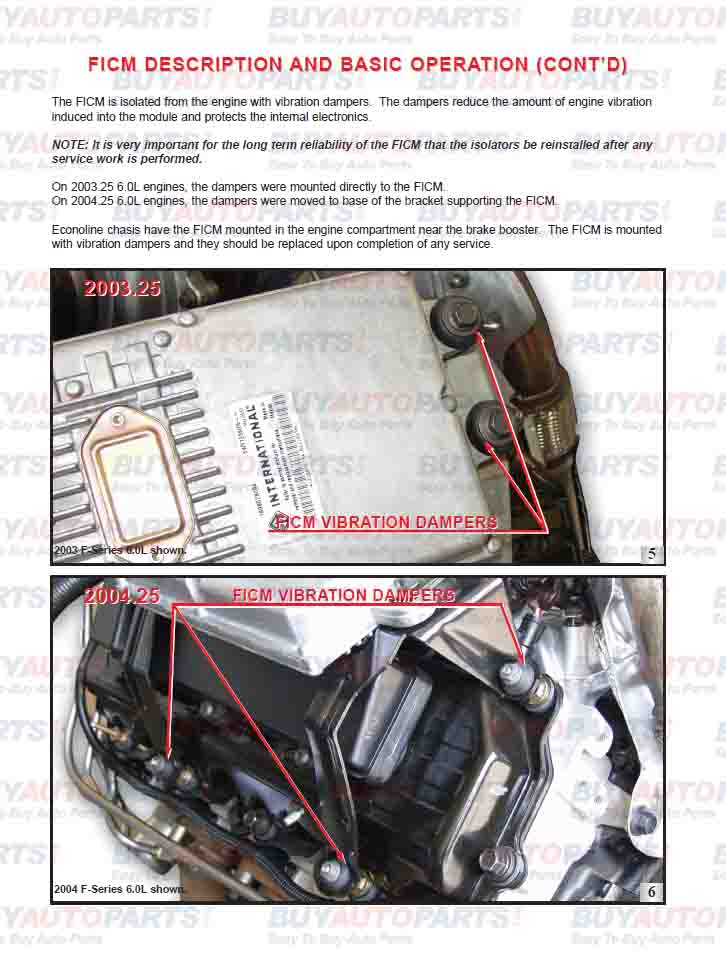 The FICM is isolated from the engine with vibration dampers. The dampers reduce the amount of engine vibration induced into the module and protects the internal electronics.
Note: It is very important for the long term reliability of the FICM that the isolators be reinstalled after any service work is performed.
On 2003.25 6.0L engines, the dampers were mounted directly to the FICM.
On 2004.25 6.0L engines, the dampers were moved to base of the bracket supporting the FICM.
Econoline chassis have the FICM mounted in the engine compartment near the brake booster. The FICM is mounted with vibration dampers and they should be replaced upon completion of any service.
"How To" Home | BuyAutoParts Home