Take an Additional $10 Off AC Kits. Use Coupon Code ACKIT10

Buyer's Guide: How to Buy a Navigation System
How to Buy a Navigation System
---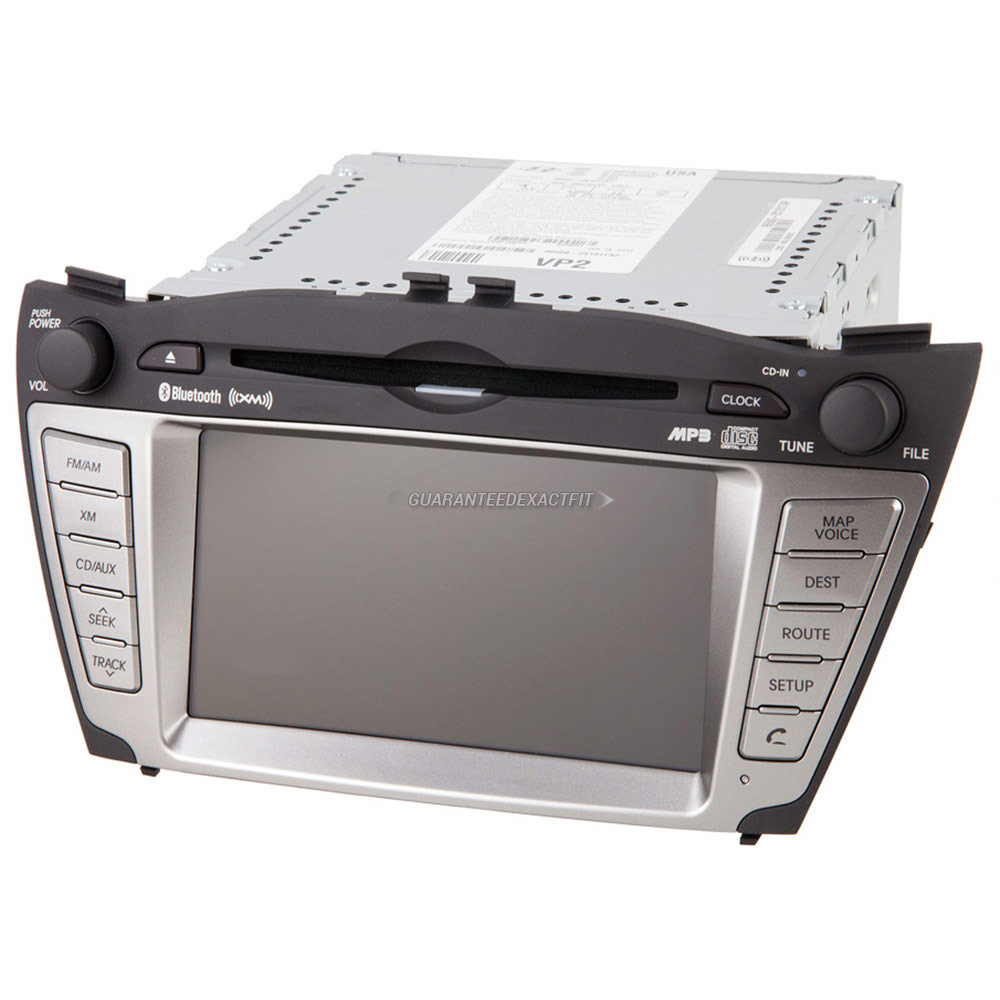 Navigation systems in vehicles assist the drivers in finding routes to destinations. There were times when people used paper road maps or parked their vehicles along the sides of the streets to figure out the correct routes for places. With technology advances in the mechanical and electrical domains of the automotive industry, the electronic and informational systems in vehicles have seen substantial upgrades, thereby offering a convenient ride to customers. Here is a buyer's guide covering the necessary information about navigation systems, including their various functionalities. You can look through it in order to understand how to find the best navigation system for your vehicle at BuyAutoParts.com.
What does a navigation system do in a car?
Most of the navigation systems today come with a GPS (Global Positioning System) that helps find the current position of your vehicle and plots a route to the desired destination accordingly. Navigation systems these days are also designed to pick the shortest route to the target station, in order to reduce fuel consumption. They also provide voice commands to direct the driver towards their destination. Navigation systems can also be used to find the nearest filling stations, restaurants and other hot spots around a specific area.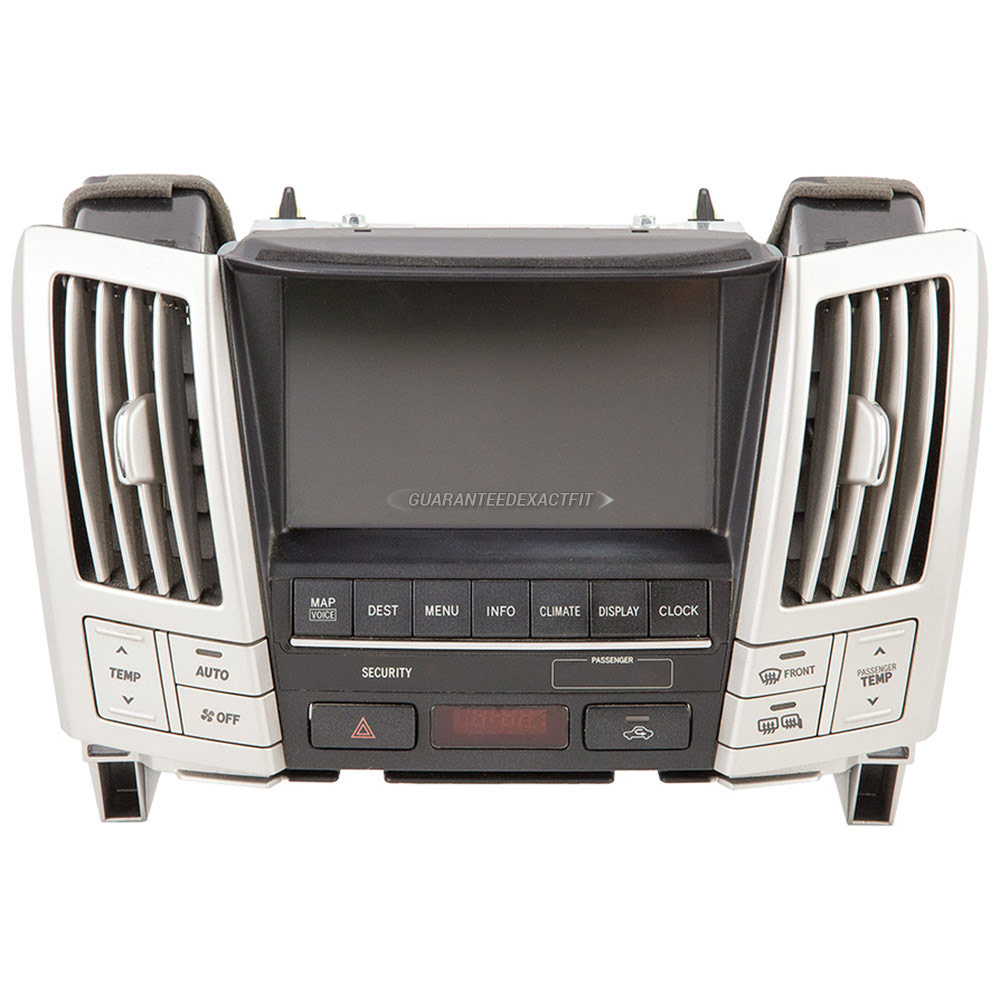 High-end navigation systems incorporate various features including FM receivers and transmitters, and Bluetooth connectivity. They also include entertainment features such as radio and music players. These navigation systems come with a high-quality, large screen to provide a better view of the road maps and other features. Some of these navigation systems support rear camera functionality as well.
Note: Navigation systems are available either as a built-in or standalone portable types. Installing a built-in type can be a slightly difficult process whereas a portable type may require a simple installation or can be used as a hand-held device. Oftentimes, portable navigation systems are considered more efficient and cheaper than the built-in ones.
Portable Navigation Devices (PND)
Portable Navigation Devices, as the name implies, can easily be carried anywhere and are not mounted to a specific vehicle. Portable devices are also known as Personal Navigation Devices.
PNDs can be used as hand-held devices or attached to the vehicle's dashboard using a bracket. These systems are useful when you are on a long-distance trip and are likely to use different vehicles at various destinations. Customers who own multiple cars can also get the best out of portable devices. Portable navigation systems are also the choicest option for vehicles that do not come with a standard navigation mechanism. Generally, portable navigation kits include components such as a companion CD-ROM, navigation software CD-ROM and stylus.
As roadways continue to change over time, with changes in the existing routes or addition of new routes, the navigation systems need to be upgraded accordingly. Some navigation systems have auto-update options which prompt the users when there is an update option available. Otherwise, navigation discs and SD cards with the latest information can be used to update the systems.
Tips to Select the Best Navigation System
Installing some navigation systems could be a hindrance to other components in the vehicle. Therefore, pick a navigation system of the optimal size, considering the available space in your vehicle's dashboard.
Check the system's battery endurance and capacity, especially if you are looking to buy a portable navigation device.
Above all, do a thorough research on the various kinds of navigation systems available in the market.
How to find your part's OEM number?
All OEM (Original Equipment Manufacturer) parts are labeled with an OEM number. You can easily find the part you are searching for at BuyAutoParts.com by specifying your car's make, model and year. Otherwise, you can enter your part's OEM number and we will find the appropriate match for you. If you are unclear about the OEM number, you can call your dealership to find it. Please note that your dealership will require your VIN (Vehicle Identification Number) to provide you with the right OEM number. If you need any assistance from BuyAutoParts.com, you can reach us on our toll-free number 1-888-907-7225.

At BuyAutoParts.com, you can find auto parts at the best prices. If you are in need of a replacement navigation system or are planning to install a new one, you have come to the right place. We have an outstanding customer support team to help you with the buying process. Look through our shipping and warranty options if you need more information.
Frequently Asked Questions
How do I load map discs in the GPS?
Loading map discs into the GPS may have slight variations depending on the model of the navigation system. Though it is a simple process, it is always recommended to refer to your owner's manual.
I am unsure of the right kind of navigation system for my car.
BuyAutoParts.com has got an outstanding team of auto-professionals to assist you with any of your difficulties. You can reach us via our toll-free numbers or e-mail.
Sales: 1-888-907-7225
Customer Service: 1-800-241-3197
E-mail: [email protected]
How do I save money on a navigation system?
Some highly-advanced navigation systems come with entertainment options, rear-view camera support and a high-quality display. If you are looking for a cost-effective option and are not much interested in entertainment features, you can opt for a simple navigation system. Understanding your requirements and narrowing down your options accordingly will help you choose the right, economical navigation system for your automobile. At BuyAutoParts.com, you can find a range of navigation systems/parts at the lowest prices.
"How To" Home | BuyAutoParts Home