Home
Call to talk to one of our Parts Specialists

International Customers, please review our international shipping policies for placing orders and to know more about Shipping, Payment, and Warranties.
Radiator Diagram Cutaway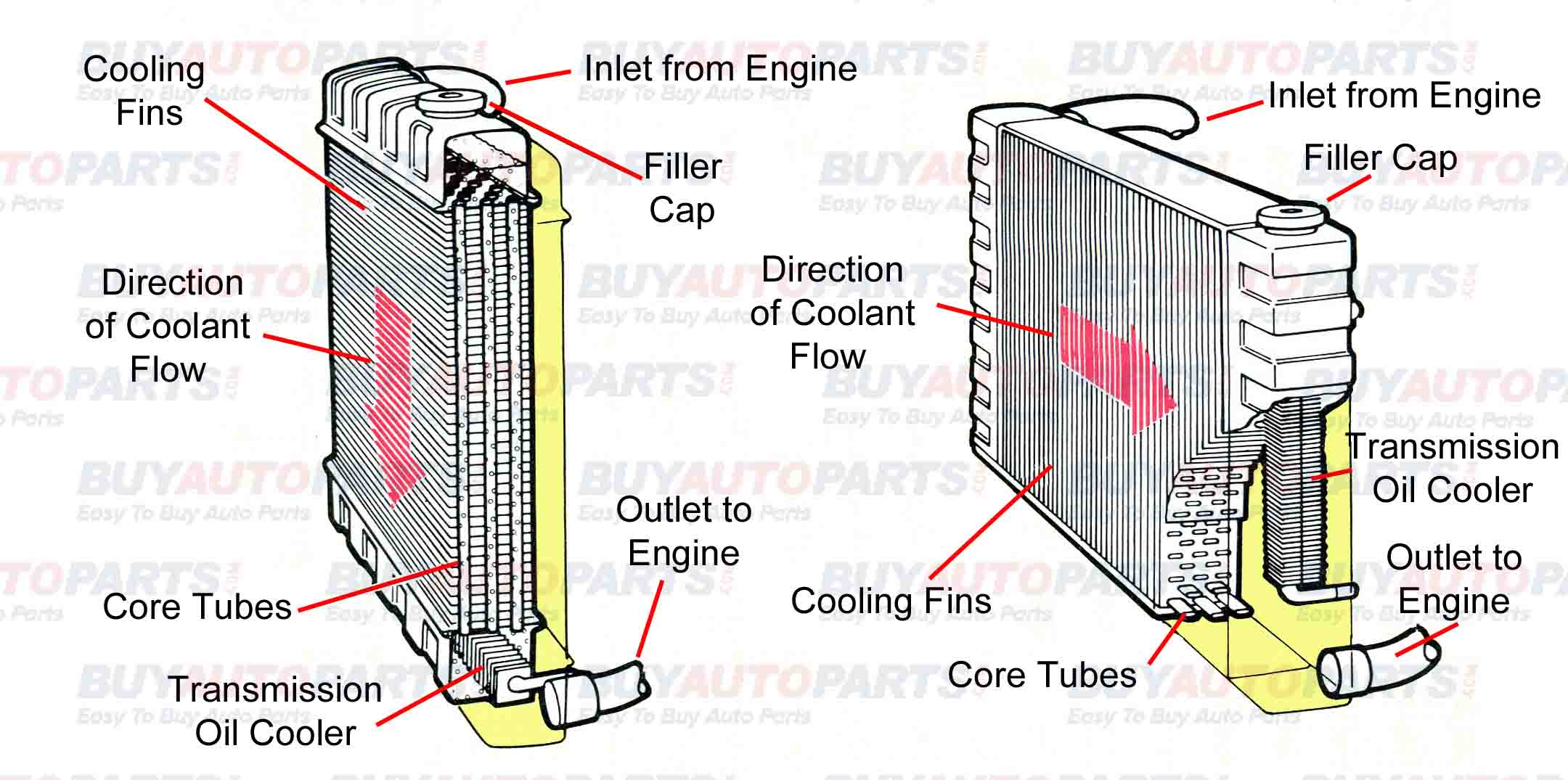 The coolant system is not a standalone part of the car instead it has coolant that runs through the entire engine and back through the radiator. It is always flowing in order to move heat out of the engine and disperse it through the radiator. Understanding the direction of travel for the coolant is important to diagnose issues that may arise in the cooling system.
"HowTo" Home | BuyAutoParts Home