Home
Call to talk to one of our Parts Specialists
Hot Savings - Cool Deals! Get Up To 40% Off Sitewide. Limited Time Deal. Act Now.

International Orders
International Customers, please review our international shipping policies for placing orders and to know more about Shipping, Payment, and Warranties.
Symptoms of a Bad Alternator
Symptoms of a Bad Alternator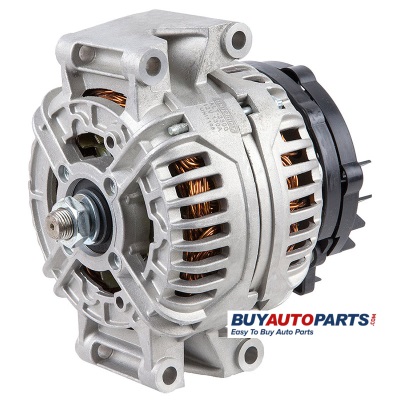 The alternator supplies power to the vehicle's electrical needs and diagnosing a problematic alternator early can save you from a world of trouble. Warning signs of a failing alternator can give notice of a future breakdown long before it occurs. Avoid ignoring the tell-tale signs, and get the problem fixed before you're stuck with an inoperable vehicle.
Difficulty Starting/Runs Rough
It requires a good deal of energy to crank the car's motor, and if a battery is not replenishing its power properly due to a faulty alternator, it will become drained and ineffective. You will hear a clicking noise when attempting to start the car, and the engine will have difficulty turning over. The initial thought is to check your battery, but be sure to check your alternator for proper functionality as well.
Headlight/Dash Lights Dimming
This warning sign is less obvious, but will progress in frequency and it will become evident that the alternator needs attention. Electrical components in the car will slowly perform worse; the headlights and dashboard lights will dim or the power windows will crawl slower than usual. Eventually, these electrical components will cease to operate completely.
Growling or Whining Noise
The alternator is driven by a belt in conjunction with the crankshaft pulley. The alternator pulley typically spins about two times faster than the crankshaft pulley to produce the necessary power for the vehicle at lower engines speeds, especially at idle. If the pulley is not in correct alignment with the belt, or if the bearings are won out, the alternator will make a growling noise. Be sure to do a visual preventative check of the belt for cracking, excessive wear and other age-related issues.
Smell of Burning Rubber
The scent of burning rubber or scorched wires will also sometimes indicate alternator failure. Friction between a misaligned belt and the pulley will cause the smell of burning rubber. The hot wire scent can be caused by an overheated alternator.
"How To" Home | BuyAutoParts Home