Home
Call to talk to one of our Parts Specialists

International Customers, please review our international shipping policies for placing orders and to know more about Shipping, Payment, and Warranties.
What is a Knock Sensor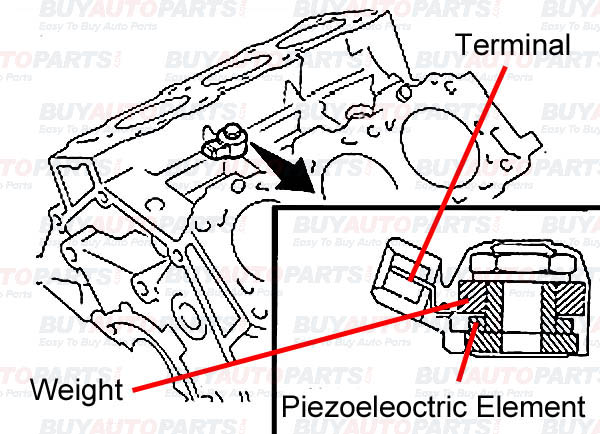 A knock sensor is designed to detect when the combustion in a car is not being properly controlled. A knock sensor uses an internal element that is extremely sensitive to vibration and will detect when the pressure wave from the combustion hits the cylinder wall before it is supposed to. When this sensor detects incorrect noise from the internals of the motor it will retard the timing in order to protect the motor. The common term that can be heard from a mechanic is that the motor is "knocking" which literally means that a knocking sound can be heard from the motor. This sensor has been designed to act as if a mechanic was listening to the motor and keeping an eye on things for the driver.
"How To" Home | BuyAutoParts Home