Home
Call to talk to one of our Parts Specialists

International Orders
International Customers, please review our international shipping policies for placing orders and to know more about Shipping, Payment, and Warranties.
Home> Replacement Catalytic Converter
Replacement Catalytic Converter
Replacement catalytic converter is a device mandated by governments internationally. How strict vs. liberal the replacement catalyic converter models are varies by the country and state. The replacement catalytic converter is the device which manages the toxic emissions of an internal combustion engine, hence the strong political connection.
Replacement catalytic converter units create a chemical reaction using the byproducts of the internal combustion engine to create other byproducts, significantly less toxic than the original byproducts. There are 3 general types of reactions controlled by a replacement catalytic converter - reactions involving nitrogen oxide, reactions involving carbon monoxide, and reation involving hydrocarbons. A replacement catalytic converter turns each of these into nitrogen and oxygen, carbon dioxide, and water, respectively. Some replacement catalytic converter units can store oxygen. This is helpful if the engine is running lean. If that's the case, the replacement catalytic converter has oxygen stored to fix the lean oil to air ratio.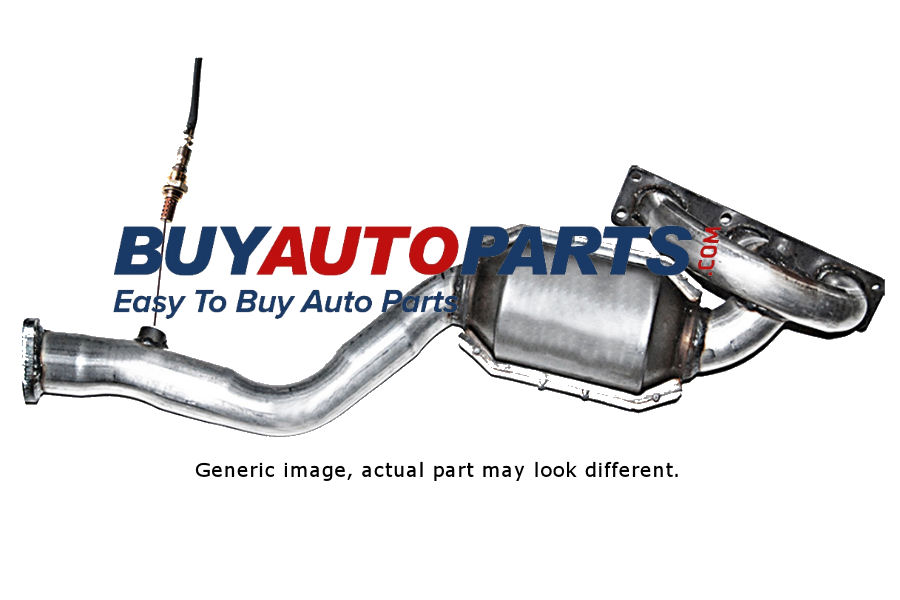 At BuyAutoParts.com, we have a full catalog of replacement catalytic converter products specific for your state. California has the strictest emissions requirements of all states and requres a competely different replacement catalytic converter design. Every replacement catalytic converter we sell ships for free and is covered under warranty by us for 12 months. View our complete inventory here, or call us directly to find the part(s) you need.