Home
Call to talk to one of our Parts Specialists
Join the BAP Buyers Club and enjoy 10% off all orders and flat $25 next day air shipping for a Limited Time: Click Here

International Orders
International Customers, please review our international shipping policies for placing orders and to know more about Shipping, Payment, and Warranties.
Home> 1961 Ford F Series Trucks> Differential Bearing Kits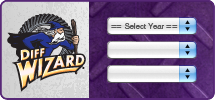 Differential Bearing Kits for your 1961 Ford F Series Trucks are more easily found using the Diff Wizard.

Click to the left to get started!
1961 Ford F Series Trucks Differential Bearing Kits
View As: Pictures and Text Text Only