Take an Additional $10 Off AC Kits. Use Coupon Code ACKIT10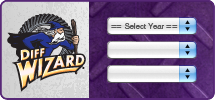 Differential Tools for your 1969 Jaguar Mark 2 are more easily found using the Diff Wizard.

Click to the left to get started!
1969 Jaguar Mark 2
Differential Tools

Search Result
The part you are searching is not available on line.
You may have selected an incorrect Year/Make combination.
Please contact us for further information.

CALL : 1-888-907-7225

Click here to email us