Home
Call to talk to one of our Parts Specialists
Join the BAP Buyers Club and enjoy 10% off all orders and flat $25 next day air shipping for a Limited Time: Click Here

International Orders
International Customers, please review our international shipping policies for placing orders and to know more about Shipping, Payment, and Warranties.
Home> 1980 Mercury Grand Marquis> Differential Bearing Kits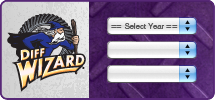 Differential Bearing Kits for your 1980 Mercury Grand Marquis are more easily found using the Diff Wizard.

Click to the left to get started!
1980 Mercury Grand Marquis Differential Bearing Kits
View As: Pictures and Text Text Only