Home
Call to talk to one of our Parts Specialists
Dog Days of Summer Sale. Save up to 35% Sitewide. Limited time deal, shop now!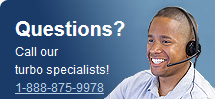 International Orders
International Customers, please review our international shipping policies for placing orders and to know more about Shipping, Payment, and Warranties.
Home> 1984 Volkswagen Jetta> Turbocharger

1984 Volkswagen Jetta Turbocharger
View As: Pictures and Text Text Only

Search Result
The part you are searching is not available on line.
You may have selected an incorrect Year/Make combination.
Please contact us for further information.

CALL : 1-888-907-7225

Click here to email us