Home
Call to talk to one of our Parts Specialists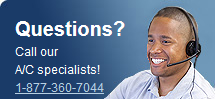 International Orders
International Customers, please review our international shipping policies for placing orders and to know more about Shipping, Payment, and Warranties.
Home> 2006 Dodge Ram Truck> AC Compressor

2006 Dodge Ram Truck AC Compressor
View As: Pictures and Text Text Only

Search Result
The part you are searching is not available on line.
You may have selected an incorrect Year/Make combination.
Please contact us for further information.

CALL : 1-888-907-7225

Click here to email us