Take an Additional $10 Off AC Kits. Use Coupon Code ACKIT10

OUR
WAREHOUSE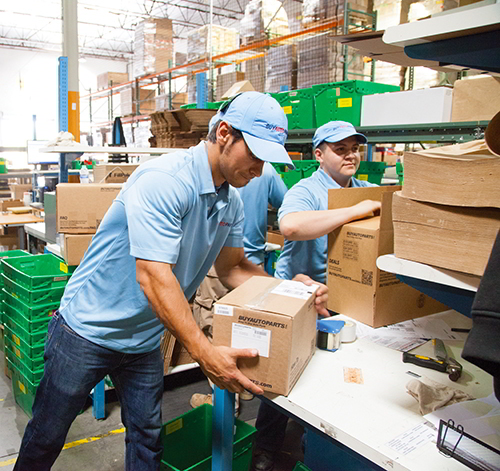 The majority of our products are shipped from our headquarters, based in San Diego, California. We have several other warehouses across the country that carry different product lines, but 90% of our orders will go out from sunny San Diego. We have thousands of parts in our inventory and process hundreds of orders everyday to ship across the country and even internationally.
As our business continues to grow, so does our warehouse. In 2012, we moved into a new office building that housed a massive auto parts warehouse. Our inventory quickly filled up the ground floor, and we soon needed even more space. Mid-year 2013, we decided to expand our current warehouse and add a second floor catwalk to accomodate our inventory increase.
Cut-Off Times

All orders placed before 4:30 PM PST/7:30 PM EST will get shipped out the same day due to the hard work of our warehouse staff. Our warehouse guys know your car is in need of a repair and they want to make sure you get your part as soon as possible. The perspective we take on all of our orders is that we're an integral part in solving your car issues, and we take it very seriously.