Get the parts you need today. Pay later with

. Learn more

Audi Q7 Turbocharger FOR SALE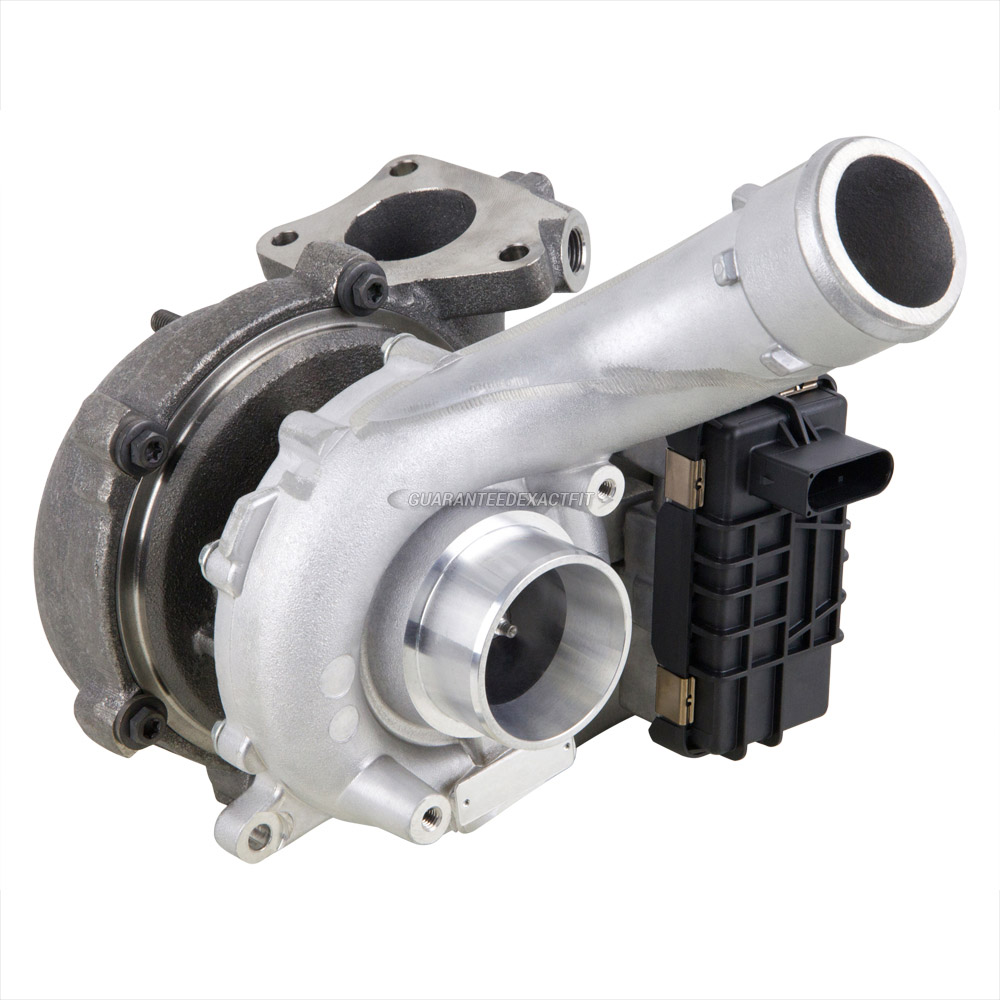 The Audi Q7 Turbocharger, which includes a turbine and compressor, pushes compressed air into the engine. The compressed air acquires more fuel and thereby produces more power. The turbo offers a boost pressure that varies between 6 and 8 pounds per square inch (psi). The turbine is driven by the exhaust gases. In turn, the turbine powers the compressor via a shaft. The turbine is located between the engine's exhaust manifold and exhaust mechanism's tail pipe whereas the compressor is mounted between the engine's intake manifold and air filter. The turbocharger is continuously exposed to heat from the turbine and exhaust gases. Hence, over time, the turbo seals can get damaged, which may result in an oil leak. The oil leak causes a trace of blue in the exhaust smoke. An audible symptom of a bad turbo is a chirping squeal or a whining noise. A decreased engine efficiency and poor acceleration are some of the other symptoms of a damaged turbo.
If you are looking for a high-quality Audi Q7 Turbocharger, you have come to the right place. Buy Auto Parts stocks a wide selection of OEM replacements and premium aftermarket parts for every car make and model. All our turbo parts are tested thoroughly and come with a warranty and free shipping!
To view the parts that fit your vehicle, you just need to select the right year, make and model of your car on our online catalog. If you require assistance in finding the Audi Q7 Turbocharger, feel free to contact our support team. As we have warehouses all across the country, you can be assured of receiving your turbo parts from the warehouse closest to your location, on time.
Customer satisfaction is our number one goal, and our customers show their appreciation with outstanding online reviews. To know more about our services and car parts, call our toll-free support line at 1-888-875-9978 or mail us at [email protected]. Our US-based sales and support teams are here to take care of all your turbo part needs.