Chevrolet Traverse Shock Absorber FOR SALE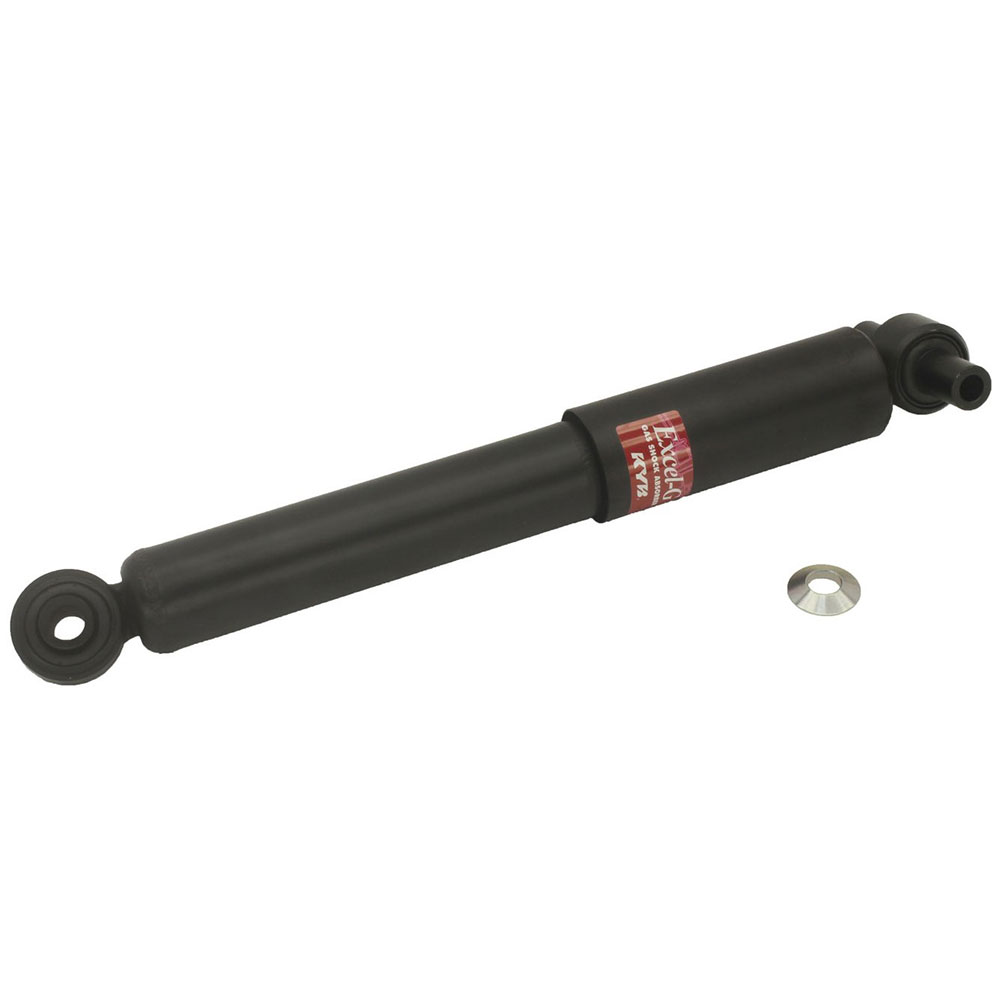 Chevrolet Traverse Shock Absorber

by Year

+
The Chevrolet Traverse Shock Absorber, a part of your suspension system, absorbs and dampens the vibrations caused in your suspension. It gives your vehicle a smooth ride while driving over rough and bumpy roads. Shock absorbers work on the hydraulic principle which involves a piston acting against a fluid or gas to absorb the movement of the suspension. They ensure that all the four wheels of the vehicle hug the road when the car rides over a bump. The shock absorber converts the energy generated by the springs into thermal energy and dissipates it into the fluid. The resistance offered by the shock absorber depends on the rate of the movement of the suspension. There are two types of shock absorbers: mono-tube and twin tube. Twin-tube shock absorbers come in variants based on their operation such as: twin-tube gas charged, position sensitive damping (PSD), acceleration sensitive damping (ASD) and coilover shock absorbers. They are usually factory-installed in domestic passenger cars, SUVs and light trucks. Mono-tube shocks are usually used as aftermarket parts for performance vehicles, SUVs and light truck applications. If you find that the fluid is leaking from the struts or your tires are wearing out unevenly, it is possible that one or more of your shock absorbers are at fault. You should replace a damaged shock absorber as soon as possible.
If you are looking for a genuine Chevrolet Traverse Shock Absorber, you have come to the right place. Buy Auto Parts has a wide range of car parts for every car make and model. We sell genuine OEM replacements and premium aftermarket parts at unbeatable prices. Each of our car parts has been tested to meet or exceed industry standards. We provide free shipping on all orders above US $99.
Ordering auto parts online has never been easier. To find the car parts you need, just select the right year, make and model of your car on our online catalog. If you encounter difficulties in finding the Shock Absorber for your Chevrolet Traverse, give us a call and we will find it for you. As we have warehouses all across the country, you can be assured of receiving the ordered parts on time.
Taking care of our customers is our top priority, and our great online customer reviews prove this. To know more about our services and car parts, you can call our toll-free support line at 1-888-907-7225 or email us at [email protected]. Our US-based auto specialists are here to answer all your questions regarding our car parts.