Get the parts you need today. Pay later with

. Learn more

GMC Power Steering Rack For Sale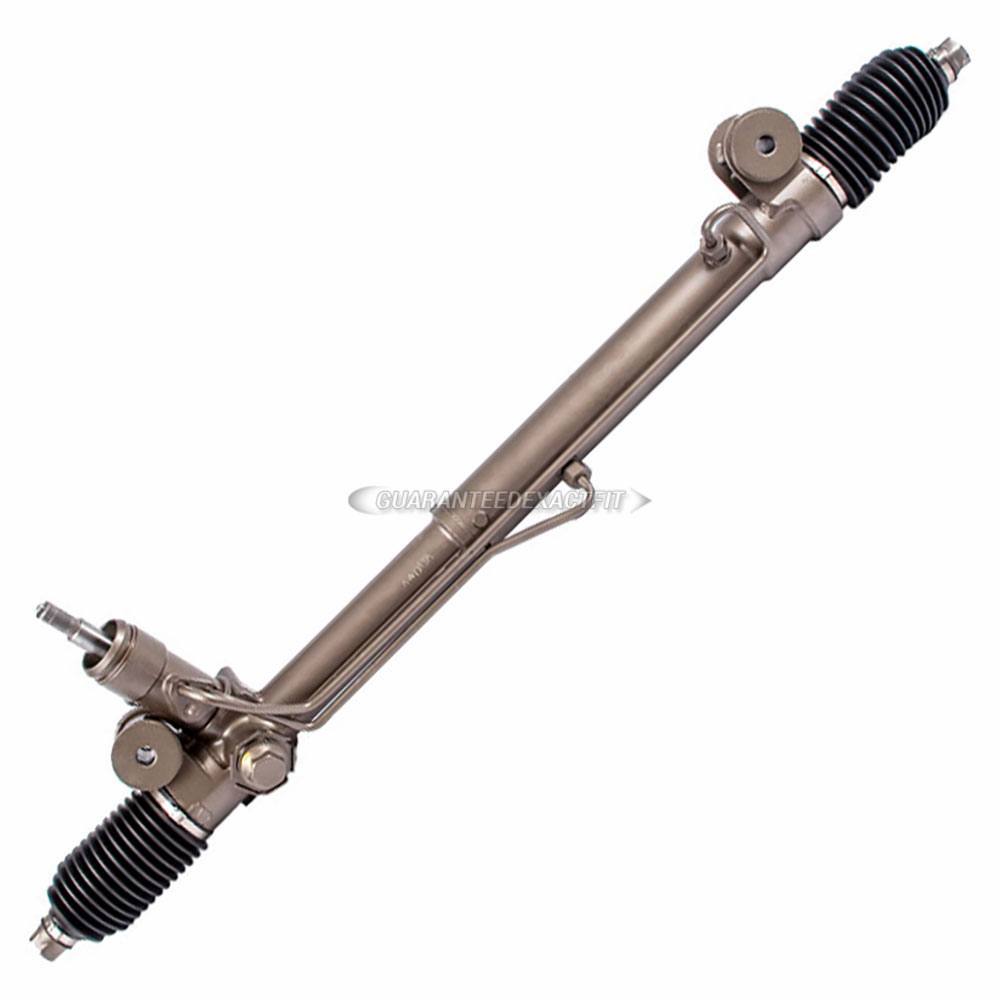 Power Steering Rack FOR GMC - CHOOSE YOUR MODEL
Your GMC has been your reliable vehicle for years. You can count on it for supreme performance when you need it most. You use it to get to work and because of this keep it well maintained. But you have also racked up a lot of mileage and the GMC is getting older. So wear and tear is starting to set in. One thing that you notice is how hard it has become to steer your GMC lately. It is taking an extreme amount of Herculean strength on your part to do simple right turns. It reminds you of the time you had an old GMC truck that did not have power steering. So you know there is something wrong with your GMC steering rack. In this article, we will take a look at the different GMC steering racks, including both power and manual steering racks.
Your GMC steering rack is important because it is helping you control your steering so that you can make your tires turn the desired way that you need. In terms of steering racks there are different types. Older vehicles use to have a worm and sector design. But nowadays the most common type of steering rack is a rack and pinion design, in trucks typically a recirculating ball mechanism is used because they are heavier and have a greater mechanical advantage using the recirculating ball mechanism.
Since your GMC likely has a rack and pinion steering rack we are going to take a look at how it functions. The rack and pinion steering gear uses the steering wheel to turn the pinion gear. The pinion gear then moves the rack converting the circular motion into linear motion. The rack is a linear gear that entwines with the pinion, which is why the circulation motion can be turned into linear motion. The motion done by the rack and pinion then applied steering torque to the swivel pin ball joints through tie rods and a short lever arm known as the steering arm. Having a rack and pinion GMC steering rack gives you the advantage of having a large degree of feedback and a more direct steering feel.
Now that we know what type of steering racks are used in vehicles we can take a look at power steering and manual steering racks. You know what a GMC manual steering rack feels like because you use to have an older truck that used this mechanism. With a GMC manual steering rack it is a lot harder to get control of the steering because there is no power assisted steering to help you turn the vehicle or even switch lanes. The GMC manual steering contains a worm gear steering rack where a worm gear inside a block has a threaded hole. This block has gear teeth cut into the outside to engage the sector shaft to move the pitman arm.
In a GMC power steering rack there is a pump that is driven by the engine. This pump delivers pressurized hydraulic fluid to both sides of the steering mechanism. The pressurized fluid then pushes on the steering mechanism, which helps you reduce steering effort and steer the car. So now that you know you need a GMC replacement steering rack make sure you contact us today for low prices and guaranteed to fit GMC steering racks with one-year warranties and free shipping!