Get the parts you need today. Pay later with

. Learn more

Your Search for the Perfect Honda Strut
is Almost Over!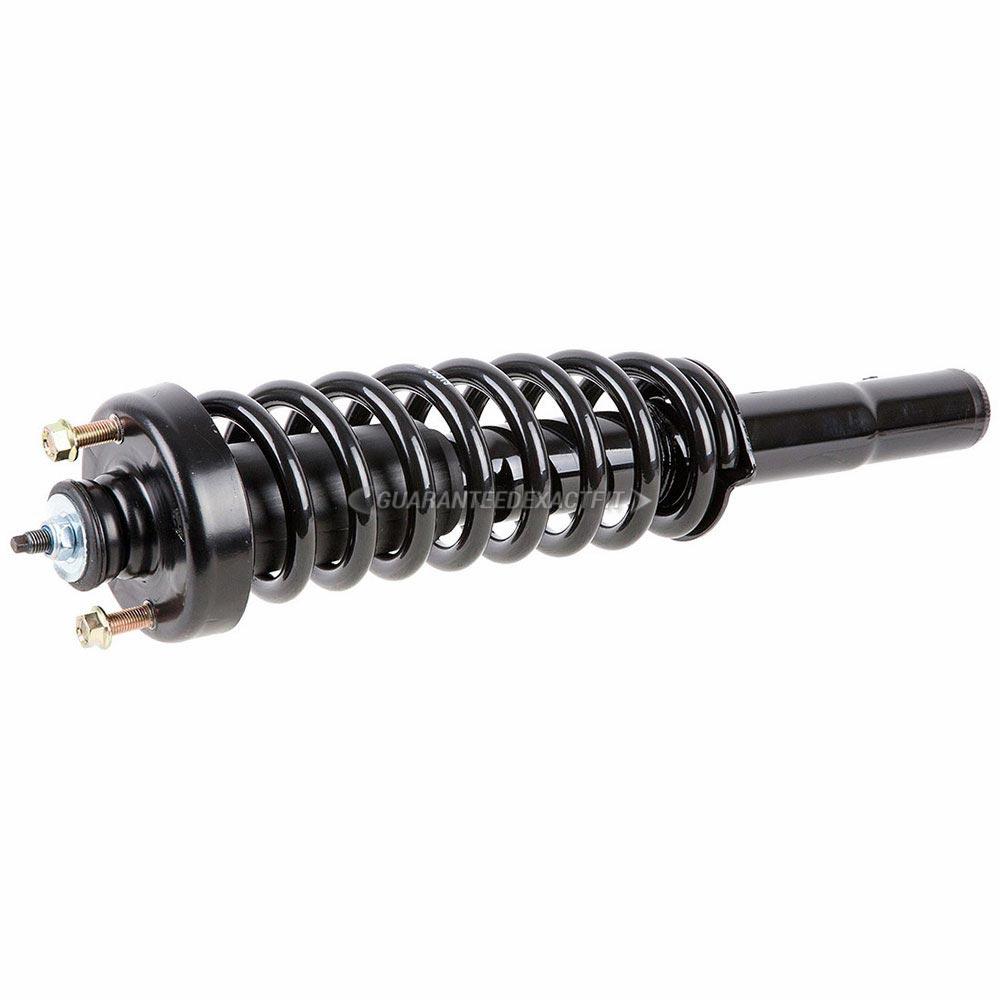 The Honda Suspension
Driving in your Honda car or SUV, gives you the sense that you are riding in comfort and style. However, to drive in a car that looks great and has an array of convenient accessories is not nearly important as your vehicle's safety features. You want to drive a car that is reliable when it comes to the technical parts you cannot see. At the end of the day, if you were not able to travel from point A to point B with the absolute confidence that your car is safe, why would you drive it in first place?
One such part that plays a role in a car's safety and comfort, yet is mostly unseen, is the suspension. A Honda's suspension is a very critical part of getting from point A to point B in total safety. This system is the component that smooths out the ride while maintaining control of the car. Therefore, when driving in a sturdy Honda that is comfortable on the road, you can thank the manufactures of the Honda suspension.
Keeping a car on the road might sound like an easy task. But, when you take in to consideration the force that comes with acceleration and force that is converted to energy, you have quite a task to hold a car on the road at higher speeds. The Honda suspension consists of parts that include the chassis or frame, the shocks, dampers, the coil springs, and the leaf springs. The dampers consist or smaller components including the struts, anti-sway bars and the shock absorbers.
When a car, accelerates down a road, the bumps cause forward energy that is converted to energy that moves vertically and that travels through the frame or chassis of the car. The coil and leaf springs absorb this energy and this makes it so the car does not go off the road while also reducing tire friction. The dampers disperse the energy absorbed by the coils springs so that the up and down motion is also reduced. If the shock absorbers are too worn, the car bounces for periods after a bump in the road.
The Honda Strut Assembly is located in the rear of front of the car, depending on the particular model, and consists of the shock absorbers with a spring coil. When the strut assembly is located in the front of a car where the engine is mounted, the part will carry more weight. This means that overtime the strut assembly will wear out, especially when travelling on bumpy roads. If you see signs of gas or liquid leaking and you experience a rough ride, it's time for some new suspension components. Check out huge selection of Honda suspension parts, sure to get you and your ride back on the road in no time and for less than you'd expect.