Get the parts you need today. Pay later with

. Learn more

Your Search for the Perfect Isuzu Oasis AC Compressor
is Almost Over!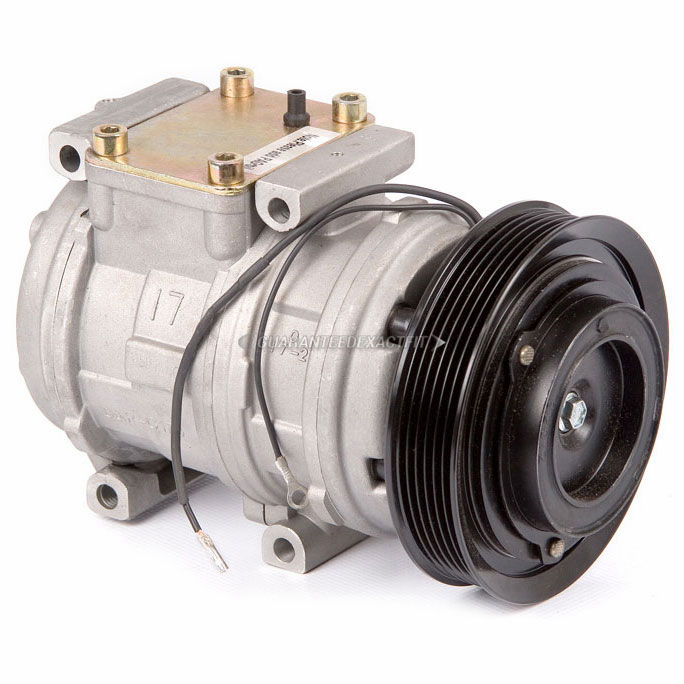 The AC Compressor in your car is a mechanical pump that circulates the liquid refrigerant throughout the air conditioning system. It has a piston which draws the refrigerant into the compressor during the down strokes and compresses it during the up strokes. The refrigerant enters the compressor at a low temperature and exits at a high temperature. The compressor is connected to the engine's crankshaft by a drive belt.
If you are looking for a high-quality Isuzu Oasis AC compressor, Buy Auto Parts is the right place. We sell a wide range of OEM replacements and premium aftermarket parts at affordable prices. All the parts for your Isuzu are tested thoroughly and come with a warranty.
To find the car parts you need, just select the year and model of your Isuzu on our online catalog. If you are unable to find the Isuzu Oasis AC compressor, give us a call and we will find it for you. At Buy Auto Parts, customer satisfaction is our top priority. As we have several warehouses all across the US, we will make sure your orders are delivered on time.
We provide free shipping for all orders above $99. For any technical assistance, call our toll-free support line at 1-888-907-7225 or email us at [email protected]. Our US-based sales and support teams are here to answer all your technical questions regarding AC compressors.