Get the parts you need today. Pay later with

. Learn more

Mercedes Benz 450SEL Shock Absorber FOR SALE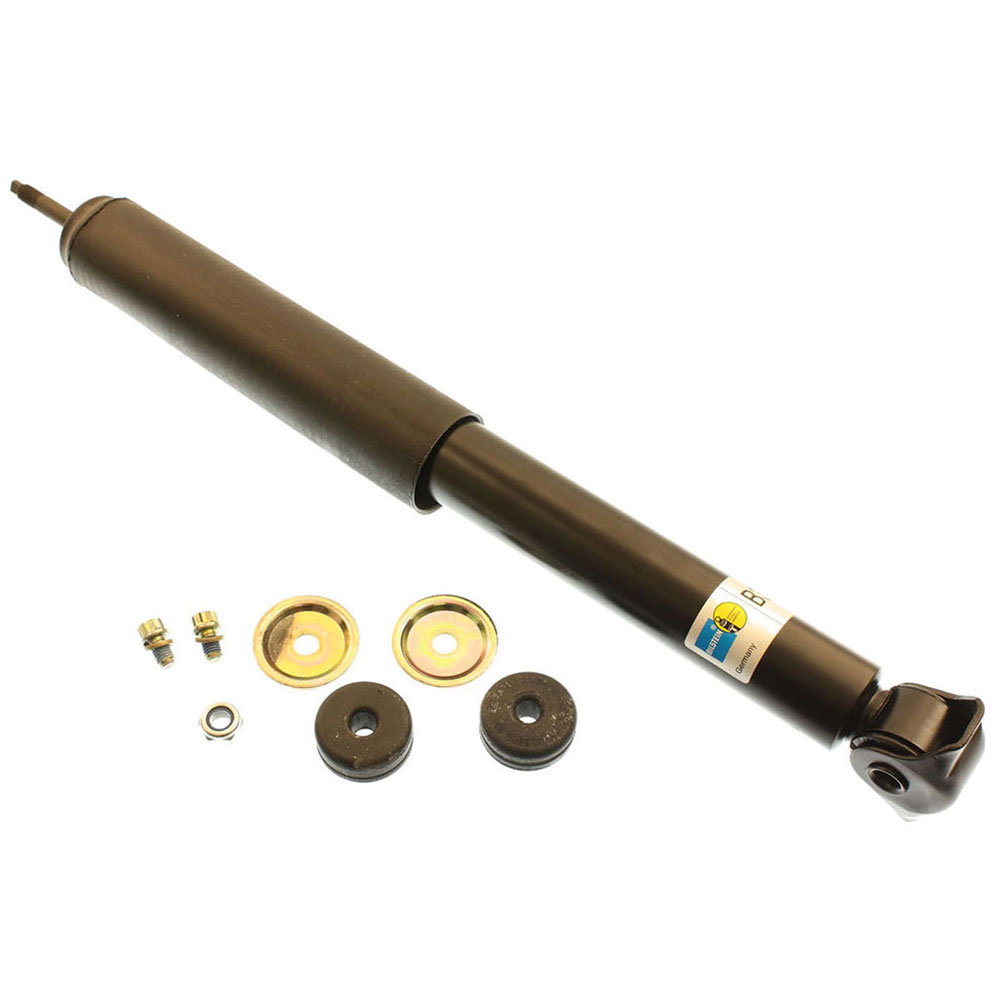 The Mercedes Benz 450SEL Shock Absorber is a part of your vehicle's suspension system. It absorbs and dampens the vibrations caused when your vehicle rides over uneven roads. The shock absorber is essentially a linear dash-pot that includes a hydraulic cylinder that incorporates a piston that slides up and down within the hydraulic chamber. The cylinder is filled with a hydraulic gas or fluid. The shock absorber provides the requisite resistance to the movement of the suspension. The amount of resistance depends on the speed of the suspension movement: the higher the speed, the greater the resistance exerted by the shock absorber. The shock absorbs the kinetic energy generated by the shock spring and converts it into heat energy. This heat gets dissipated in the hydraulic fluid. The resistance of fluid flow in the cylinder is caused by the orifices in the piston and the check-valves that slow down the piston movement, thereby providing the required dampening effect. Based on their construction, shock absorbers are classified as mono-tube and twin-tube shocks. Twin-tube shocks consist of two nested tubes and a single piston, while mono-tube shocks have a single cylinder and two working pistons. Hydraulic fluid leaks and uneven tire wear are possible indicators of failing shock absorbers. If your shock absorber is damaged, you will sense a difficulty in negotiating turns and riding over bumps.
If you are looking for a genuine Mercedes Benz 450SEL Shock Absorber, you have come to the right place. At Buy Auto Parts we stock a wide variety of Shock Absorbers for every car make and model. We have OEM replacements and premium aftermarket parts. Each of our car parts has been tested to meet or exceed industry standards. All auto part orders over $99 will receive free shipping.
Ordering auto parts online has never been easier. To find the car parts you need, just select the right year, make and model of your car on our online catalog. If you encounter difficulties in finding the Shock Absorber for your Mercedes Benz 450SEL, give us a call and we will find it for you. As we have warehouses all across the country, you can be assured of receiving the ordered parts on time.
Taking care of our customers is our top priority, and our great online customer reviews prove this. To know more about our services and car parts, you can call our toll-free support line at 1-888-907-7225 or email us at [email protected]. Our US-based auto specialists are here to answer all your questions regarding our car parts.