Mercedes Benz 600SL Power Steering Gear Box FOR SALE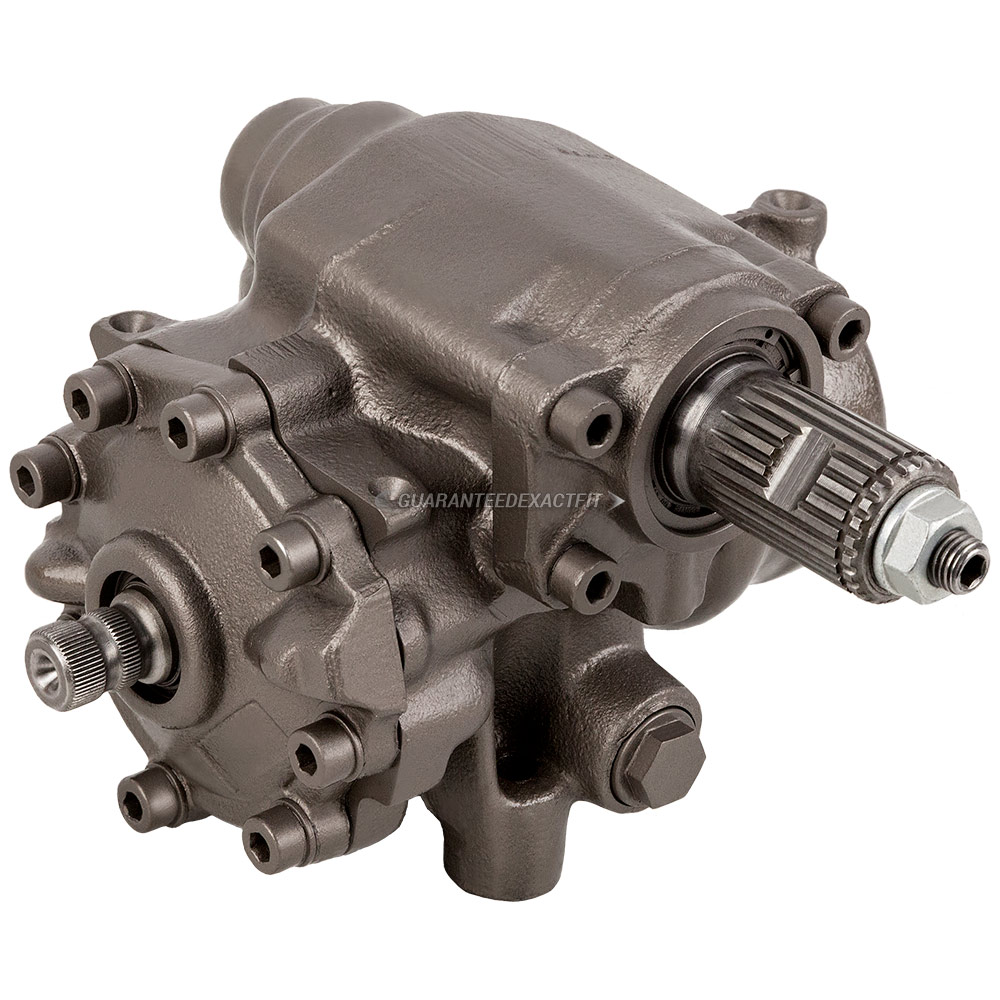 Power Steering Gear Box FOR Mercedes Benz 600SL - CHOOSE YOUR YEAR
Mercedes Benz 600SL Power Steering Gear Box

by Year

+
The Mercedes Benz 600SL Power Steering Gear Box is a vital part of your vehicle's power steering system. It is enclosed in a metal housing that is usually made of cast iron. The primary purpose of the gear box is to turn the vehicle's wheels in the required direction. This is done by means of converting the rotary motion of the steering wheel to the linear motion that turns the automobile's wheels. Two important components, the torsion bar and the rotary valve, help the gear box in its function. The torsion bar is attached to the steering wheel on one end while the other end is connected to the pinion or worm gear. When the steering wheel is turned, the torsion bar gets twisted. This movement is sensed by the rotary valve which regulates the pressurized steering fluid to the rack, thereby turning the wheels in the appropriate direction. If you find a delayed response from the wheels after turning the steering wheel, you should consider inspecting your gear box and replace it, if required.
If you are looking for a genuine Mercedes Benz 600SL Power Steering Gear Box, you have come to the right place. Buy Auto Parts has a wide range of steering parts for every car make and model. We sell genuine OEM replacements and premium aftermarket parts at unbeatable prices. Each of our steering parts has been tested to meet or exceed industry standards. We provide free shipping on all orders above US $99.
Ordering auto parts online has never been easier. To find the steering parts you need, just select the right year, make and model of your car on our online catalog. If you encounter difficulties in finding the Power Steering Gear Box for your Mercedes Benz 600SL, give us a call and we will find it for you. As we have warehouses all across the country, you can be assured of receiving the ordered parts on time.
Taking care of our customers is our top priority, and our great online customer reviews prove this. To know more about our services and steering parts, you can call our toll-free support line at 1-888-875-0023 or email us at [email protected]. Our US-based steering specialists are here to answer all your questions regarding our steering parts.