Mercedes Benz CL500 A/C Compressor FOR SALE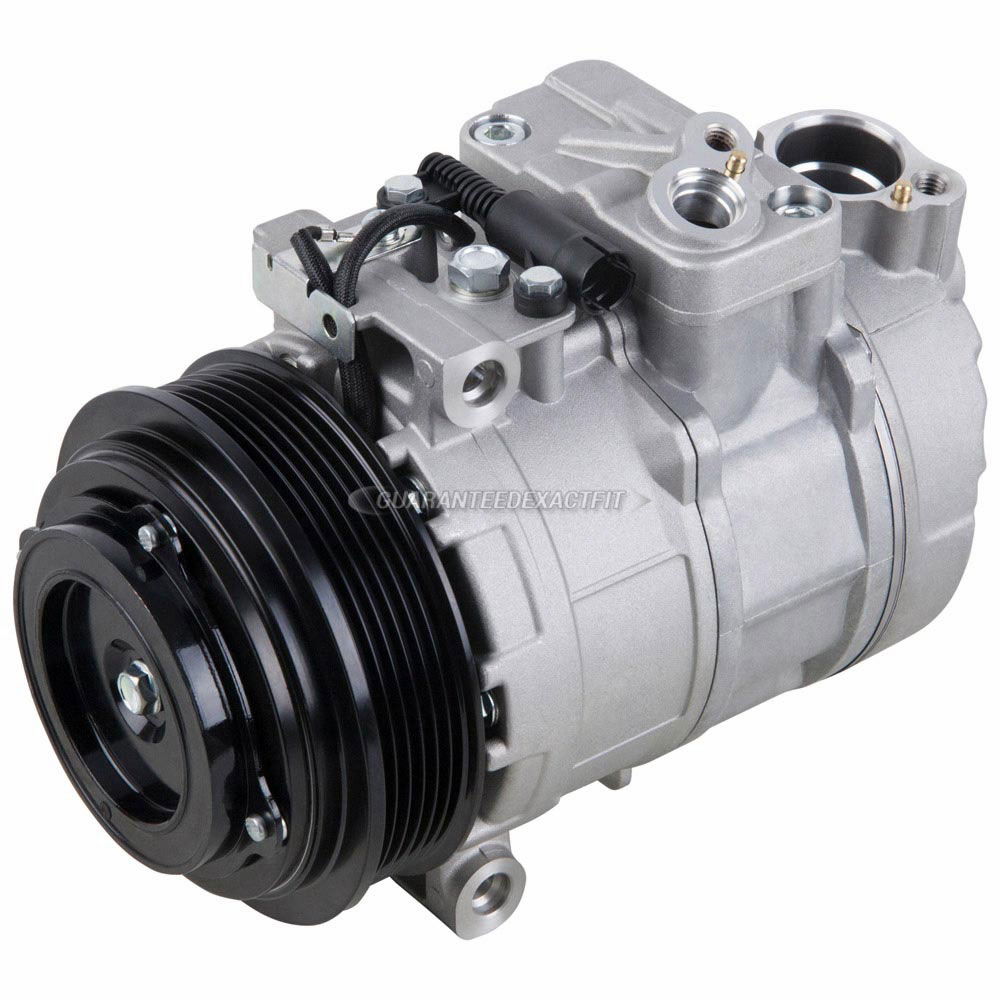 Mercedes Benz CL500 A/C Compressor

by Year

+
Don't pay high prices at the Mercedes Benz dealership for air conditioning parts! Shop with confidence at BuyAutoParts.com and find a guaranteed exact fit replacement AC compressor for your Mercedes Benz CL500.
The Mercedes Benz CL500 AC Compressor is essentially a pump that keeps the refrigerant flowing through your vehicle's air-conditioning system. The AC compressor, which lies at the core of your AC system, is driven by the engine's crankshaft. The compressor rotor shaft is coupled to the crankshaft through a pulley. This ensures that the compressor runs only when the engine is on. Furthermore, the pulley is fitted with a mechanical clutch that keeps the compressor input shaft and the pulley decoupled when the AC switch is off. When the AC is switched on, the compressor rotor draws the refrigerant gas into the compressor through a turbine action. The low pressure refrigerant gas is then compressed to a high pressure. This compression raises the temperature of the refrigerant gas. Following the compression stage, the refrigerant is passed into the AC condenser. The condenser turns the hot pressurized refrigerant into a liquid. A failure of the AC's cooling mechanism or an excessive knocking sound coming from the compressor are some indicators of a failing compressor.
If you are looking for a genuine Mercedes Benz CL500 AC Compressor, you have come to the right place. Buy Auto Parts has a wide range of AC parts for every car make and model. We sell genuine OEM replacements and premium aftermarket parts at unbeatable prices. Each of our AC parts has been tested to meet or exceed industry standards. We provide free shipping on all orders above US $99.
Ordering auto parts online has never been easier. To find the AC parts you need, just select the right year, make and model of your car on our online catalog. If you encounter difficulties in finding the AC Compressor for your Mercedes Benz CL500, give us a call and we will find it for you. As we have warehouses all across the country, you can be assured of receiving the ordered parts on time.
Taking care of our customers is our top priority, and our great online customer reviews prove this. To know more about our services and AC parts, you can call our toll-free support line at 1-877-360-7044 or email us at [email protected]. Our US-based car specialists are here to answer all your questions regarding our AC parts.