Mercedes Benz CL500 Wheel Hub Assembly FOR SALE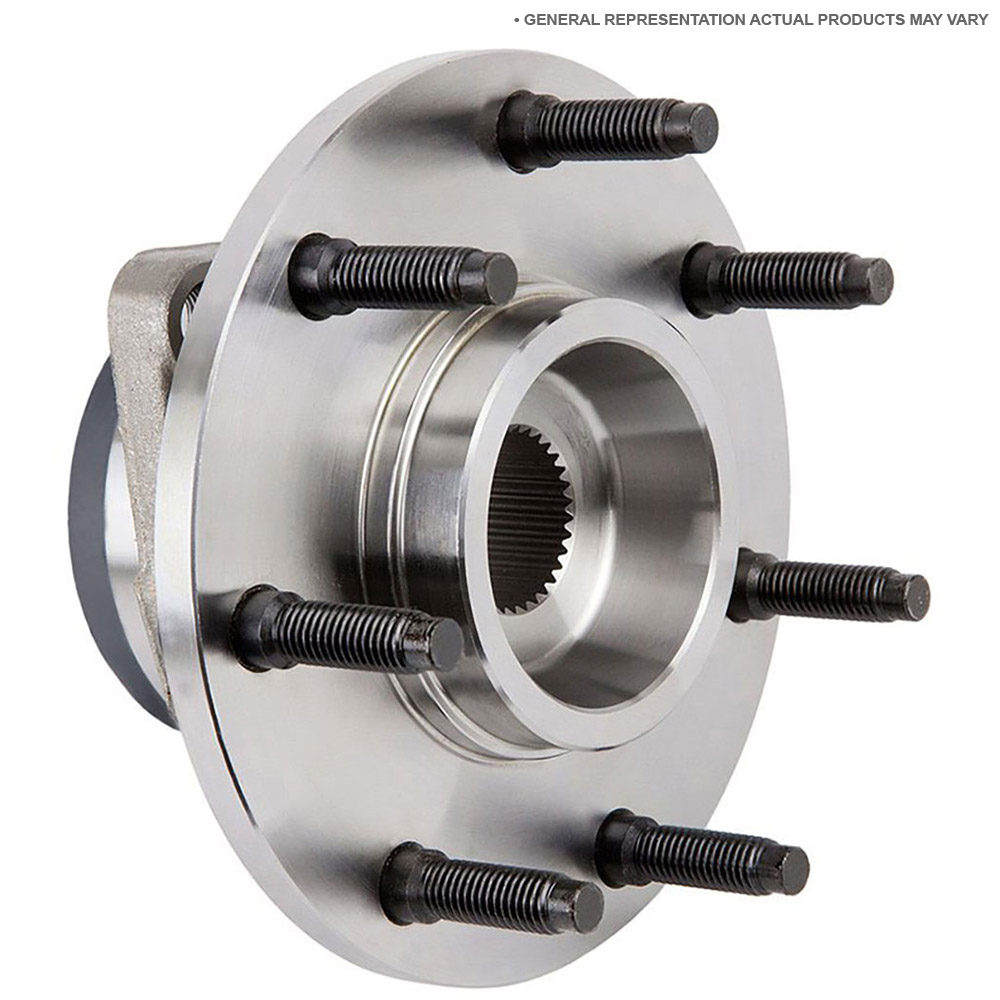 Mercedes Benz CL500 Wheel Hub Assembly

by Year

+
The Mercedes Benz CL500 Wheel Hub Assembly, which is situated between the brake disc and the drive axle, is a key component of your suspension system. It consists of the wheel bearings, the wheel hub and the ABS sensors. The wheel bearings allow the wheels to rotate smoothly, while minimizing the rotational friction in them. The wheel hub has studs jutting out of it, and it is on these studs that the wheel is bolted along with the brake rotors. The wheel hub ensures the wheels stay attached to your vehicle, even as they rotate freely on the bearings. In addition to the bearing and the hub, modern wheel hub assemblies also come with an anti-locking brake system (ABS) sensor and speed sensors which monitor the wheels' speeds to ensure that the wheels don't lock when the brakes are applied.
The wheel hub assembly, like most parts of your vehicle, is susceptible to wear and tear, especially if it has not been greased regularly. The most common signs of a malfunctioning wheel hub assembly are the sounds that emanate from the wheel. A grinding or grating noise that gets louder when you accelerate is one of the first indicators that your wheel hub assembly needs a closer look. Furthermore, pay attention to your vehicle's handling. Does the steering feel loose? Or do you feel like your car is listing to one side? If your answer was yes, get the assembly checked out and replaced, if necessary. If your assembly is equipped with the ABS sensor, however, it would cause the ABS light to glow on your dashboard.
At Buy Auto Parts, we stock an extensive range of wheel hub assemblies for every vehicle make and model. Our aftermarket and OEM replacement parts have been thoroughly tested to ensure that they meet or exceed industry standards. To find the Mercedes Benz CL500 wheel hub assembly, just select the right year, make and model in the "Select Your Vehicle" section above.
All our parts, in addition to coming with a warranty, are available at unbeatable prices. We also offer free shipping for orders over $99 in the continental United States. Once you have purchased the wheel hub assembly for your Mercedes Benz CL500, Buy Auto Parts will ship the item from the warehouse closest to your location. If you have any further inquiries, you can call our toll-free support line at 1-888-907-7225 or email us at [email protected].