Mercedes Benz E300D A/C Compressor FOR SALE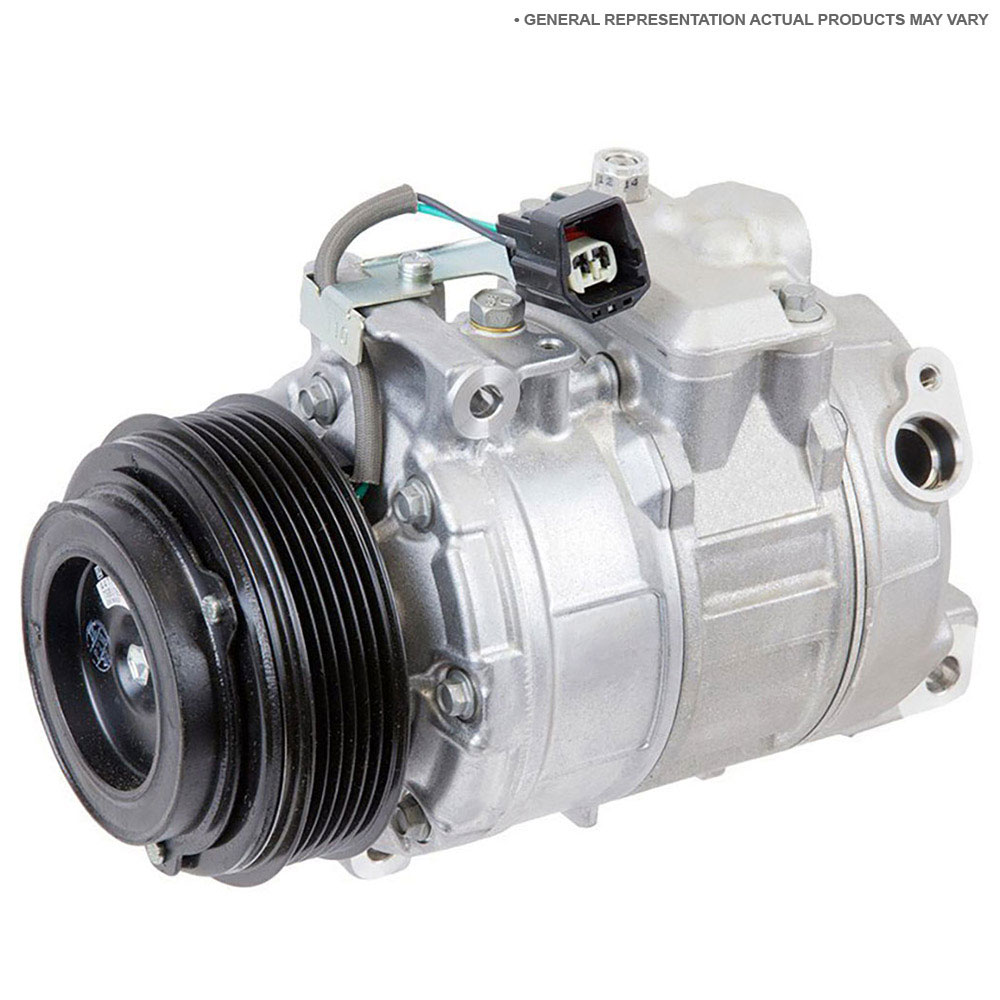 Mercedes Benz E300D A/C Compressor

by Year

+
Don't pay high prices at the Mercedes Benz dealership for air conditioning parts! Shop with confidence at BuyAutoParts.com and find a guaranteed exact fit replacement AC compressor for your Mercedes Benz E300D.
The Mercedes Benz E300D AC Compressor is the heart of your vehicle's air conditioning system. It is essentially a pump that is powered by the engine's crankshaft. The main purpose of the compressor is to put the refrigerant under high pressure and pass it to the condenser. The compressor pumps the refrigerant at a pressure around 250 psi. It is engaged and disengaged by means of an electromagnetic clutch. The refrigerants that are usually used in AC mechanisms include the R-134a and HFC-134a. The refrigerant from the compressor flows through the dryer and evaporator to complete the AC cycle. This cycle of process takes away the heat from the passenger compartment. The compressor may fail owing to various factors such as improper lubrication, problems in engaging/disengaging the clutch, engine overheating and refrigerant leaks. A squealing or loud knocking noise indicates that your compressor needs to be checked for any damage.
If you are looking for a high-quality Mercedes Benz E300D AC Compressor, you have come to the right place. Buy Auto Parts sells a wide range of OEM replacements and premium aftermarket parts at unbeatable prices. All the parts for your Mercedes Benz E300D come with a warranty. Each of our compressor has been tested to meet or exceed industry standards. All auto part orders over $99 will receive free shipping.
To locate the parts you need, just select the right year, make and model of your car from our online catalog. If you have difficulties in finding the Mercedes Benz E300D AC Compressor, call us and we will find it for you. As we have warehouses all across the country, you can be assured of receiving the ordered compressor from the warehouse closest to your location, on time.
Making sure our customers get the right part at the best price is our top priority. For any assistance, you can call our toll-free support line at 1-877-360-7044 or email us at [email protected]. Our US-based sales and support teams are here to answer all your questions about our compressors.