Get the parts you need today. Pay later with

. Learn more

Mercedes Benz S600 Power Steering Gear Box FOR SALE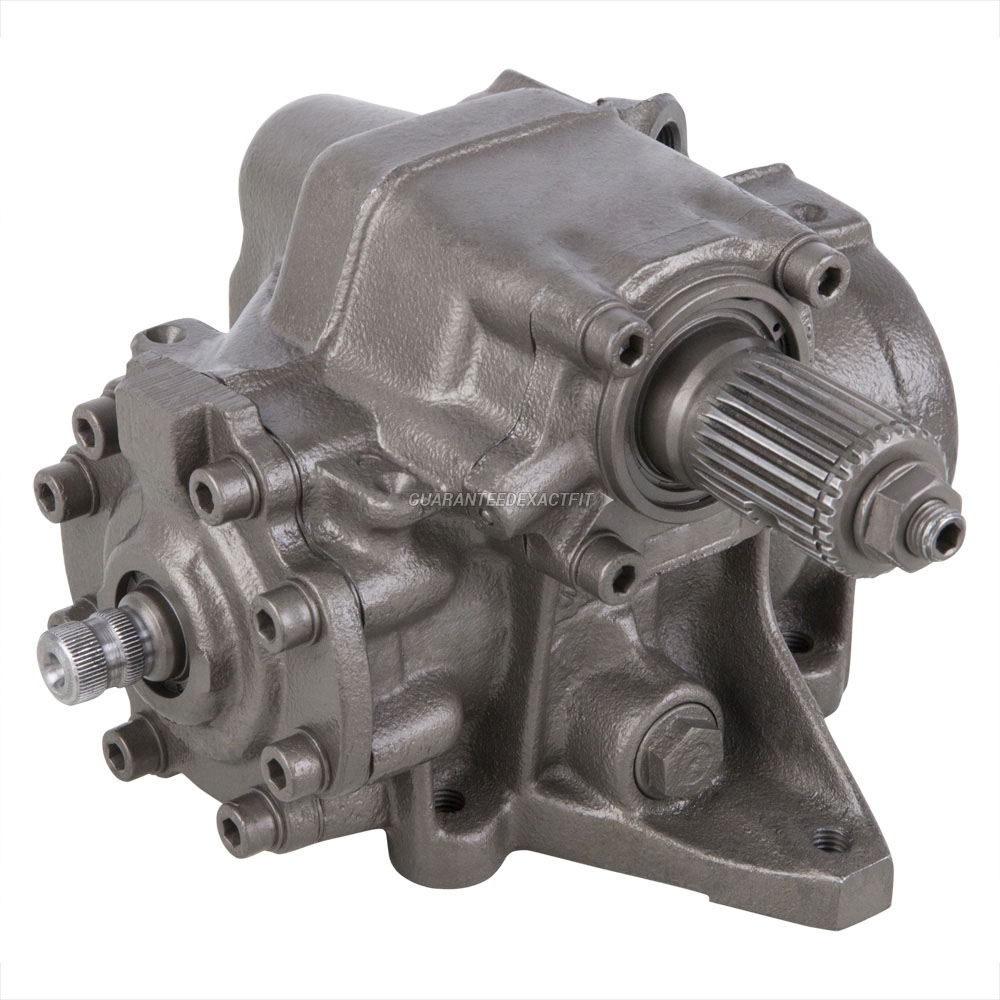 The Mercedes Benz S600 Power Steering Gear Box translates the steering wheel's rotary movement into a linear movement that turns the vehicle's wheels. It is encased in a metal housing that is constructed of cast iron. A torsion bar connects the pinion or worm gear to the steering wheel. It gets twisted when there is any movement in the steering wheel. A rotary or spool valve senses this change and directs the steering fluid from the pump in the appropriate direction that results in the turning of the automobile's wheels. The steering fluid level is significant for the proper working of the gear box. Problems with the steering gear can be found by the color of the steering fluid. A black colored fluid indicates an excessive heat build-up in the gear whereas a milky color indicates that water has mixed with the fluid. Some of the common symptoms of a damaged steering gear include a steering wheel free play and hard steering. If you find any of the aforementioned indications, you should consider examining your gear box as in extreme conditions, a damaged gearbox will make you have no control over your automobile.
If you have issues with your Mercedes Benz S600 Power Steering Gear Box, you must replace it as soon as possible. Buy Auto Parts stocks a wide range of OEM replacements and premium aftermarket parts for every car make and model. All our steering parts are tested thoroughly and come with a warranty and free shipping on all orders above US $99!
To locate the parts you need, just select the right year, make and model of your car from our online catalog. If you have difficulties in finding the Mercedes Benz S600 Power Steering Gear Box, call us and we will find it for you. As we have warehouses all across the country, you can be assured of receiving the ordered steering parts from the warehouse closest to your location, on time.
Making sure our customers get the right part at the best price is our top priority. For any assistance, you can call our toll-free support line at 1-888-875-0023 or email us at [email protected]. Our US-based sales and support teams are here to answer all your questions about our steering parts.