Get the parts you need today. Pay later with

. Learn more

Your Search for the Perfect Mitsubishi Catalytic Converter
is Almost Over!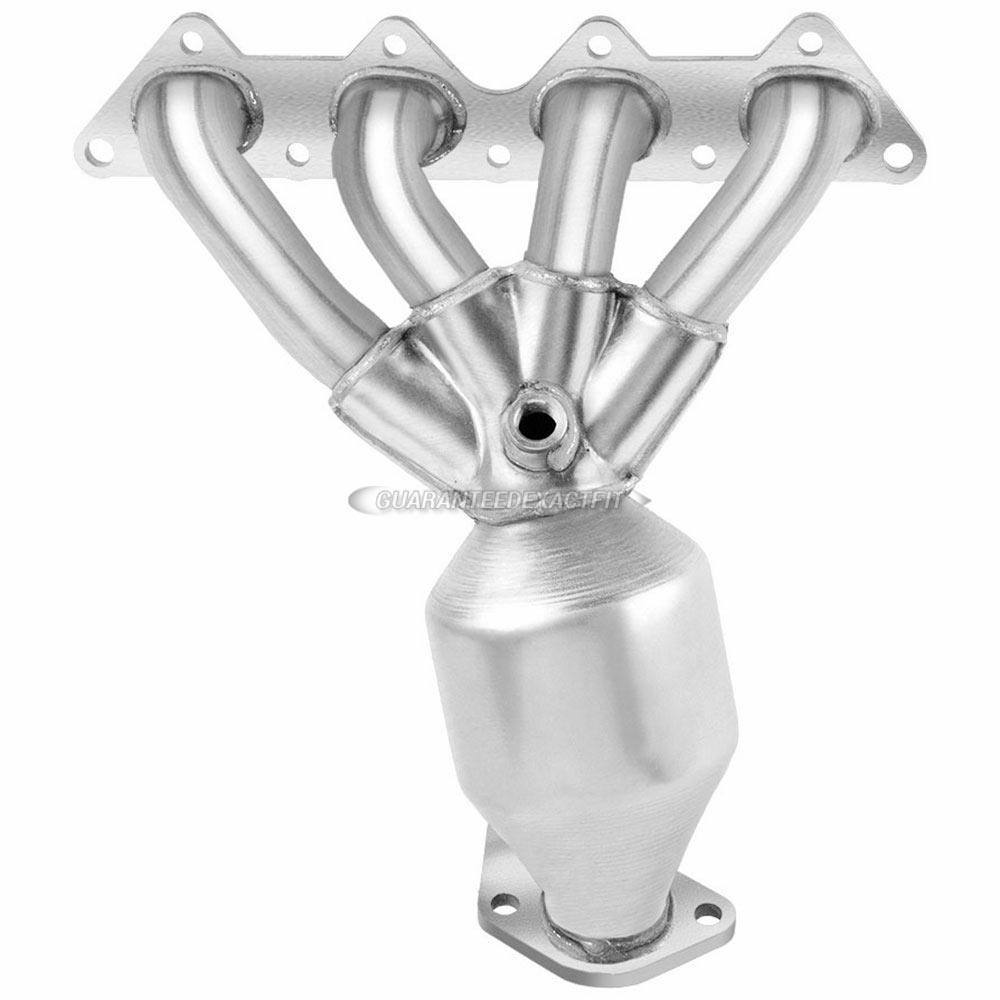 Mitsubishi is a Japanese multinational automotive company. It is the sixth biggest automaker in Japan and sixteenth worldwide. Your Mitsubishi has been a dependable vehicle for you from the moment you purchased it. Today we are going to focus on a specific part of your Mitsubishi. We will be looking at the vehicle emissions system and taking a look at one of its important components, the Mitsubishi Catalytic converter and signs to look for when it is time to replace the catalytic converter.
Your vehicle emissions system is important in your Mitsubishi because it keeps the engine running clearly and efficiently in all sorts of operating conditions. The vehicle emissions system controls all the emissions, exhaust and pollutants using an array of sensors, computerized engine controls and the exhaust components. The emissions systems will significantly reduce harmful gases such as carbon monoxide, unburned hydrocarbons and oxides of nitrogen. The vehicle emissions system must be maintained, by law, in operating conditioning so that harmful pollutants are not being spewed out in the atmosphere. An important part of your vehicle emissions system will be your Mitsubishi catalytic converter.
Your Mitsubishi catalytic converter is used in an exhaust system to provide a site for the oxidation and reduction of toxic byproducts of fuel such as nitrogen oxides, carbon monoxide, and hydrocarbons. The catalytic converter converts these toxic products into less hazardous substances like carbon dioxide, water vapor, and nitrogen gas. There are two types of catalytic converters; a two-way catalytic converter and a three-way catalytic converter. Most modern cars are equipped with a three-way catalytic converter to help removes all the regulated emissions it helps reduce.
A three-way Mitsubishi catalytic converter will go through two stages: a reduction catalyst where platinum and rhodium help reduce the Nitrogen oxide emissions. When the nitrogen oxides come into contact with the catalyst, the catalyst rips the nitrogen atom and produces the less harmful nitrogen gas. The oxidation catalyst is the second stage and it reduces the unburned hydrocarbons and carbon monoxide by burning them over a platinum and palladium catalyst. This aids in the reaction of the carbon monoxide and hydrocarbons with the rest of the oxygen in the exhaust gas.
If your Mitsubishi catalytic converter is failing there are some signs to look for. There can be misfiring in the engine system, it can slow down the performance of your car, affect the fuel economy of your vehicle giving you less miles per gallon and if your check engine light comes on this could be a sign that it may be time to replace the catalytic converter. It is important to take care of your exhaust system and in particular to make sure you get your Mitsubishi catalytic converter replaced with an exact fit Mitsubishi replacement catalytic converter that you can find from us. Remember that a damaged catalytic converter will mean your vehicle will be releasing a lot of toxic pollutants into the air and will also cause you to fail your smog check when it comes time for that. So don't wait until the last minute. Contact us to get your Mitsubishi replacement catalytic converter.