Get the parts you need today. Pay later with

. Learn more

Your Search for the Perfect Volkswagen Turbocharger
is Almost Over!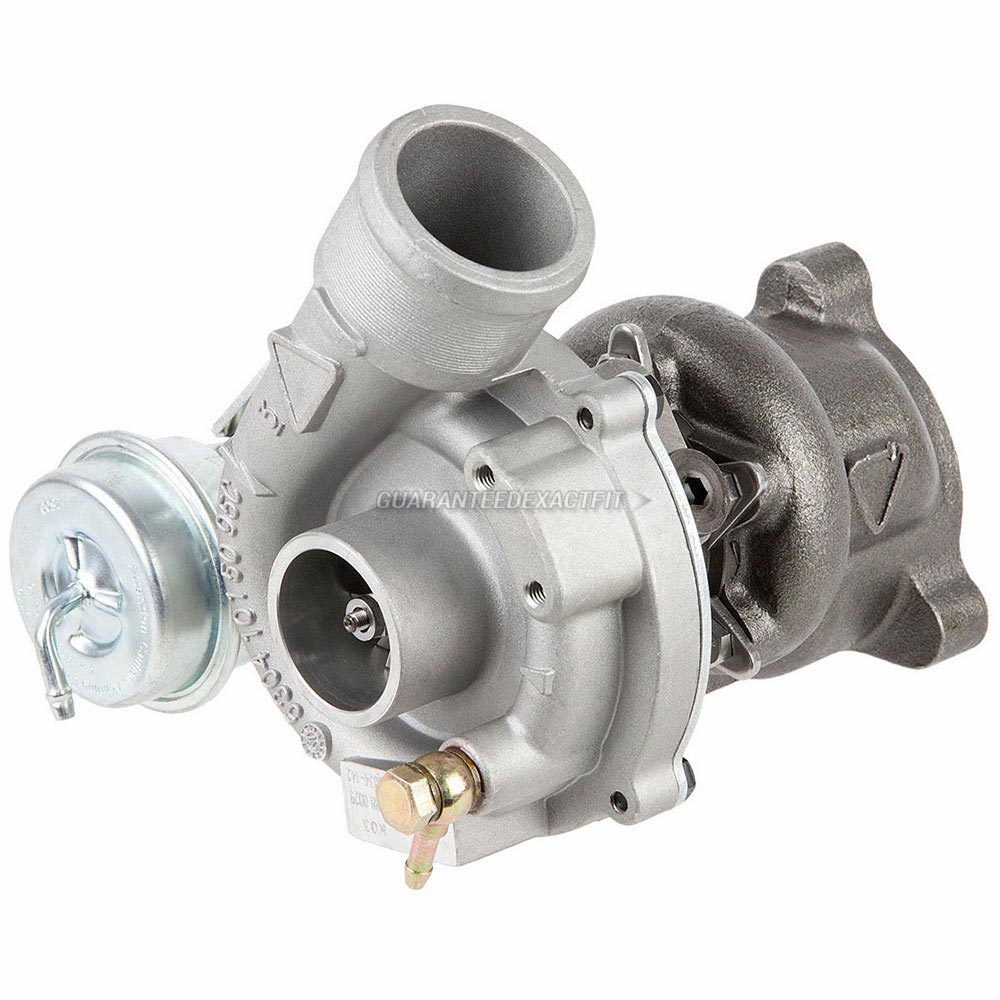 You are looking into replacing your Volkswagen Passat and love the new turbocharged VW, 5-valve 1.8 liter 4-cyl. engine you have been reading about. You are not sure if you should upgrade your VW passat or simply put on a turbocharged engine. So let's go ahead and find out more about these turbocharged VW engines and see what turbocharged Volkswagen will work best for you so you can either upgrade to a new passat or simply get a VW replacement turbocharger.
A Volkswagen turbocharger will provide more power and also makes better use of fuel economy for your Passat. It uses exhaust gas to rotate a turbine within the turbo. The turbine then pressurizes a compressor, which allows for combustion through the intake of air. This in turn, increases fuel and spark, creating higher amounts of air and generating more power. The exhaust gas allows for gas to spool with the VW turbocharger, this means that it is important to choose the right turbocharger that will meet all the specifications of your VW Passat. Before you look at whether getting a VW replacement turbocharger is the right option for you there are some things you want to take into consideration:
How much horsepower you want
Engine aspects of your VW Passat
Your budget
Depending on what you are looking to use your VW for is important to know how much horsepower you want the Volkswagen turbocharger to have. If you want a modest gain in power where you are looking to save on your fuel and increase your power then a smaller VW turbocharger would be your best option. These smaller VW turbochargers have a more instant response, which is convenient when driving in cities and freeways. The smaller Volkswagen turbocharger can also taper off at higher RPM's since really high speeds are not necessary for driving in public areas.
If you are looking for a turbocharged VW that will give you more power then a larger VW turbocharger is what you need. Larger VW turbochargers do not have an instantaneous response like the smaller turbochargers; instead they will have mid-range power and produce incredibly high-range power. These types of turbochargers are typically only used to race cars in a professional setting. Since they are larger they require more engine modifications and are more expensive to install.
So your best bet would be the smaller turbocharger. When taking into consideration the installation you have to make sure that you can install the VW turbocharger without making too many engine modifications or at least the necessary ones that are required. You need to make sure there is enough space to install a VW turbocharger and also make sure there is a proper intake and exhaust manifold, good wastegate and blow off valve, and an intercooler. Since more oil is required your oil and coolant supply will also be affected. Your fuel systems also need to be modified when you add a VW turbocharger. We primarily focus on replacement turbochargers here at BuyAutoParts.com, as modifying an engine to add a turbocharger is a large task that requires a shop to install it.
So depending on what your budget is with parts and mechanic work, and whether it is recommended by someone that has experience installing turbochargers, you can determine which is the best route for you. We are here to help you with all your VW replacement turbochargers. Whether you want to install one on your Passat or get a new passat and require a replacement or modification later on down the line count on us to get you the best prices with the best quality VW turbochargers!